MLP/ Mind, language and though. PSI/ Psychology. EDU/ Educational sciences
LYL/ Linguistics and languages
NEUROCONSTRUCTION; COGNITIVE MODELLING; LANGUAGE USE; HUMAN MIND; LINGUISTIC EXPRESSION; APPLIED PSYCHOLOGY; EDUCATION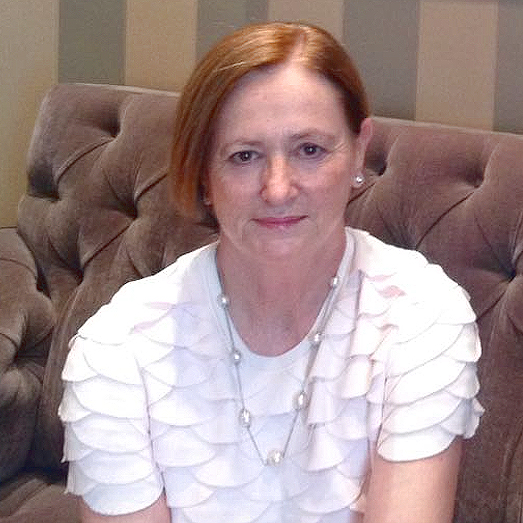 PROF. SYLVIA SASTRE RIBA
Supervisor
Prof. Sylvia Sastre Riba has headed four national research projects and has participated in other international projects. She has had public research and applied agreements with the Health Ministry and the Education Ministry of the Government of La Rioja from 2003 since now. The main subject of her research is differential cognitive functioning. She has supervised eleven doctoral dissertations. She is the head of the consolidated research group EICUR and participates in 2 international networks. She has published more than 70 papers in international impact journals, co-edited monographic issues as well as scientific books and book chapters. She has been invited on over 50 occasions to present her research in international universities such as Genève, Nantes, Rio de Janeiro or Rostock, and at conferences across the world, as well as to deliver lectures by invitation in scientific events. She coordinates the PhD Program on Education and Psychology at the University of La Rioja.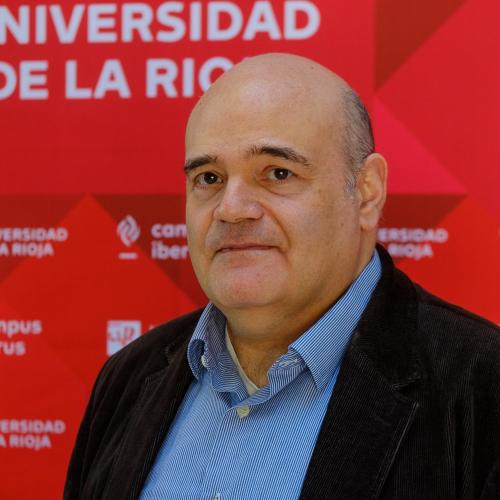 PROF. FRANCISCO RUIZ DE MENDOZA
Co-Supervisor
Prof. Francisco J. Ruiz de Mendoza (h index 34) has headed 6 national research projects and supervised 15 doctoral dissertations, most of them funded by national grants and the recipients of extraordinary doctorate awards. He is leader of the Research group on Semantics, Syntax and Language Use (GRISSU) of the University of La Rioja and he co-heads the international research group Lexicom (www.lexicom.es). He has published over 160 papers, (co-) edited 8 books, and (co-) authored 7 others, among them Cognitive Modeling. A Linguistic Perspective (2014, Benjamins),
(2015 AESLA Research Award for Experienced Researchers) and Ten Lectures on Cognitive
Modeling. Between Grammar and Language-Based Inferencing (Distinguished Lectures in Cognitive Linguistics, vol. 25; 2020, Brill). He has been invited on over 100 occasions to lecture at universities and conferences across the world. Editor of the Review of Cognitive Linguistics (Benjamins), and co-editor of Applications of Cognitive Linguistics (Mouton), he has served on 35 advisory boards. He presided the Spanish Association of Applied Linguistics (2005- 2011).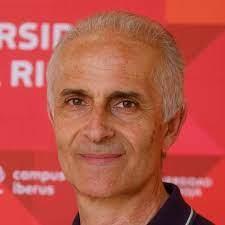 ASSOCIATE PROF. ROBERTO LOZANO HERCE
Co-Supervisor
Dr. Roberto Lozano works at the Education and Culture Ministry of the Government of La Rioja and he is Associate Professor at the University of La Rioja from 2000. He obtained his PhD in 2004 with a doctoral dissertation on The conceptualization of the self and mental retardation.
He has had a long professional career as a Counselor in the Psychoeducational teams of the Ministry of Education of the Government of La Rioja, in which he holds management positions related to continuous training and evaluation of school performance.
He is an active member of the EICUR research group since its creation with numerous lectures at international events. He has co-authored some books like: Pautas de intervención para la atención a la diversidad en la universidad [Intervention guidelines for attention to diversity in the university] (2018) o Competencias profesionales de los estudiantes y titulados universitarios en la
Universidad de La Rioja [Professional competencies of students and university graduates at the
University of La Rioja] (2010). He is co-founder of the Enrichment University Program for High Intellectual Abilities Students (2012-ongoing).
The research group EICUR Team on Cognitive Research is a consolidated interdisciplinary research group based at the University of La Rioja since 2004. It has 6 members and 12 national and international collaborators: University of Rostock (Germany), Autonomous University of Barcelona, Complutense University of Madrid, etc.
Their focus is on the study of neuro-construction, including a vast array of genetic, biological and psychological factors, with a view to enhancing a person's well-being in terms of the development of cognitive skills, creativity, multicultural projection, and environmental adaptability
Their research areas include: neuropsychology, cognitive functioning, early cognitive development, executive functions, high intellectual ability, health and well-being.
The group participates in two international networks: MASI (Methodological Analysis of Social Interactions) and GIEI (Research Group on Inclusive Education), which includes partners around Europe and American universities like the Universidad Distrital de Bogotá.
I+D+i Excellence Project of the Ministry of Economy, Industry and Competitivity of the Spanish Government (Excellence Project, EDU2016-78440P).
Contractual agreement with the Ministry of Education and Culture of the Government of La Rioja (2009-2020): Educational care for students with high intellectual abilities.
Contractual agreement with the Ministry of Health of the Government of La Rioja (2003-2009). Early Differential Cognition and Exceutive Functionning
OTRI Contract (OTCA091014) 2009-2011. Report on the School System in La Rioja. School Council of La Rioja and the University of La Rioja.
Ministry of Education, Culture, Sports and Youth – MEC. Government of La Rioja, Spain.
Brigham Youth University – BYU, USA.
University of Osijek – UO, Croatia.
University of Rostock – UR, Germany.
Inclusive Education research group, Universidad Distrital Fco José Caldas, Bogotá, Colombia.
A secondment for 6 months is proposed at the Ministry of Education and Culture of the Government of La Rioja to work with Dr. Roberto Lozano. The research fellow will benefit of this opportunity to build bridges between research and the applied field.  She/he will become familiar with the functioning of educational programs and the official institutions and government bodies supporting these programs and involved in policy making. She/he will get skilled and transfer knowledge on in cognitive and linguistic neuroconstruction and metal functioning.
Additionally, shorter stays will be possible at different collaborators, which are members of our scientific network. Prof. Eddington (Brigham Young University) is an expert in experimental protocols and he can train the researcher in the use of statistics for the study of language and the mind. Prof. Brdar (University of Osijek) is an expert in the connection between language and cognition and he can train the researcher in qualitative analysis. Prof. Perleth (University of Rostock) is an expert in measuring high intellectual abilities and their application in educational contexts.
Building collaborative networks
Fundraising (grants, projects)
Training to enhance career opportunities
Teaching and supervision.
Specific skills:
developing analytical and empirical models of health economics.
The research group EICUR has recently joined forces with the Research group on Semantics, Syntax and Language Use (GRISSU) and the international Lexicom research network. GRISSU and Lexicom have worked over two decades on the principles of cognitive modeling (conceptualization and construal) with a view to understanding the connection between language use and the human mind at different stages of development. The two projects converge on the study of cognitive processes and their manifestation in everyday life tasks, including linguistic expression.
The postdoctoral researcher will work in collaboration with both research groups and acquire skills on the interface between the cognitive aspects of linguistic studies (especially language-based cognitive modeling) and neuroconstruction as seen from an experimental and applied psychological perspective.