CTQ / Chemical Science and Technology
PHOTOCHEMISTRY; MOLECULAR PHOTOSWITCHES; PHOTOPROTECTION; ENERGY STORAGE; LIGHT AND MATTER INTERACTIONS; SOLAR ENERGY STORAGE; COMPUTATIONAL TECHNIQUES; EXPERIMENTAL PROCESS; FUNCTIONALIZED CHROMOPHORES; INNOVATIVE PLASTICS; THERMAL ENERGY; INDOOR CONDITIONING; INDUSTRIAL APPLICATIONS.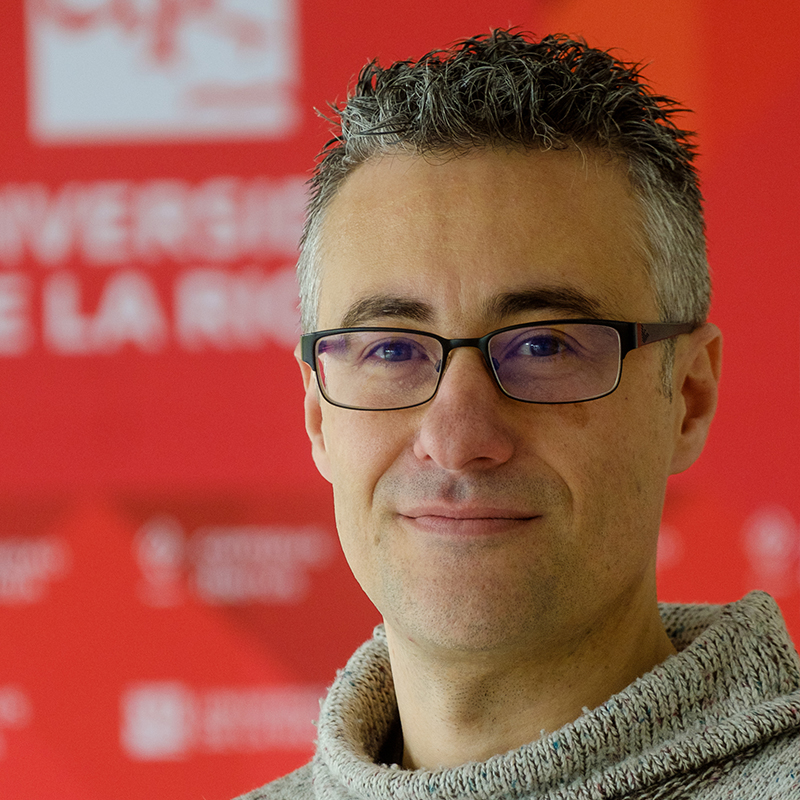 ASSOCIATED PROF. DIEGO SAMPEDRO RUIZ
Supervisor
Diego Sampedro got his Ph. D. degree (2001) from UR with a project involving the synthesis and photoreactivity of organometallic species. This work combined synthesis, mechanistic and photochemical studies among other techniques including some theoretical calculations.
He has got international research experience through several research stays in USA, Spain and Italy. His research experience has been mainly related to the computational photochemistry and the design, synthesis and characterization of biomimetic molecular switches. Diego's current research interests are photoswitches, photoprotection and energy storage.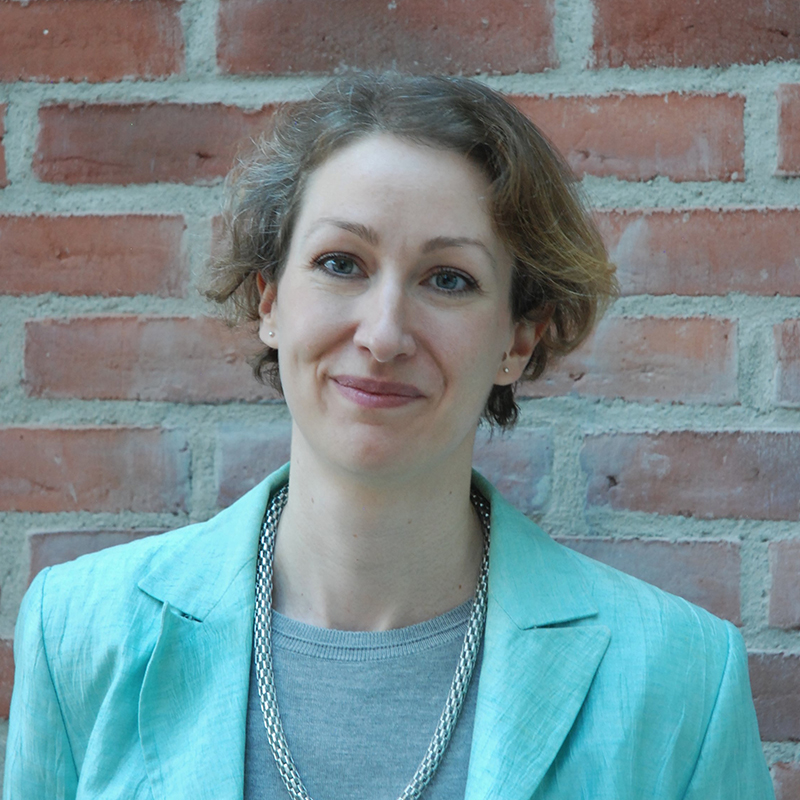 DR. ANNA HOFMANN
Co-Supervisor
Anna Hofmann is CEO and co-founder of the spin-off company Solartes A.B.
Solartes is developing a new window concept that maximizes daylight indoors, enhances the indoor comfort and improves the energy efficiency of a building.
The key to these new high-performance windows is a transparent smart material, which harvests solar energy at daytime and releases heat after sunset. Just like the stone walls of a cathedral that take up and release heat, it buffers temperature variations, keeping the interior comfortably warm after sunset and reducing the need for heating.
Currently, Solartes is in the process of technology validation and product development.
Before starting Solartes, Dr. Hofmann gained more than 7 years of expertise in plastics and composites, working at Chalmers University of Technology (Sweden), the University of Bordeaux (France), as well as for Arkema, a leader in innovative polymers, and the promising green-tech start-up Epishine. Driven by the conviction that the green energy revolution is the mayor challenge of our times, she build her research career on the development of innovative conducting plastics for sustainable energy solutions, e.g. printed solar cells and thermoelectrics.
She is author of numerous publications and one patent.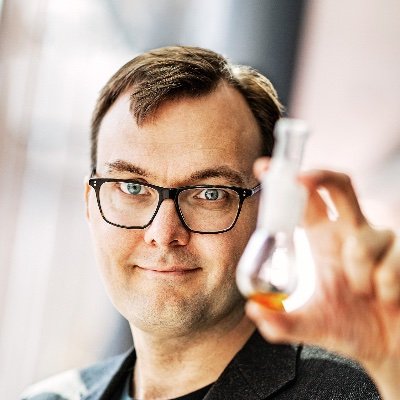 PROF. KASPER MOTH-POULSEN
Co-Supervisor
Professor Kasper Moth-Poulsen, graduated with a PhD from Univ. Copenhagen (2007) and worked as a Post Doc at Univ. Copenhagen (2007-9) and UC Berkeley (2009-10) before joining Chalmers University of Technology, Gothernburg Sweden (2011) He is today full professor at Chalmers and research leader in the field of nano-chemistry, energy storage materials and synthetic chemistry with several contributions in high impact peer-reviewed publications. He leads a research group of ≈12 researchers and is head of the Division of Applied Chemistry. His research activities focus on the development of methods to address single molecules and innovative technologies for solar thermal energy storage.
The research group has a long-standing background in photochemistry and excellent results have been obtained in the field of energy storage. In the last years, the group has been involved in a series of applied projects to approach lab results to the market in the fields of photoprotection and energy storage.  The research group includes one Full Professor, one Associate Professor, one post doc, five PhD students and several undergraduates. Our research involves the interaction of light and matter. Three main research lines are currently active: i) photoprotection, ii) molecular photoswitches and iii) light energy storage. For all three lines, we combine computational and experimental techniques to address specific topics. The group is currently participating in two different European projects in different fields: photoprotection and energy storage. In both cases, strong links with outstanding academic and non-academic partners are present at national and international level.
Eurostars E!12508 NanoProtect
H2020-EIC-FETPROACT-2019 951801 MOST
Patent ES 2550374 Compuestos fotoprotectores análogos de MAA, procedimiento de síntesis y composición que comprende los mismos.
Chalmers University of Technology, Gothenburg, Sweden.
Solartes AB, Gothenburg, Sweden.
University of Warwick, Coventry, UK.
Nanopool, GmbH, Schwalbach, Germany.
Institute of Molecular Science, Valencia, Spain.
Alplanta, Mussbach, Germany.
Universidad de Alcalá, Alcalá de Henares, Spain.
A secondment for 3 months will be offered at Solartes AB (Sweden), the spin-off company of the research group of Kasper Moth-Poulsen (Chalmers University) and founded by Dr. Anna Hofmann. The ultimate goal of this company is to take solar harvesting technology to the market. As a small, young company, Solartes will provide a unique working environment for the researcher, as he/she will be able to join the team and have a detailed view of the whole process of the company, from the chemistry involved to the device fabrication and the marketing issues.
Also, stays will be possible at the Chalmers University in the Kasper Moth-Poulsen group. The fellow will gain skills from Moth-Poulsen's group on how to translate core basic research into industry through relevant applications. Strong interactions with the CHALMERS research staff would include the design of experiments, best practice to stage-gate development, and communication with industrial representatives at all levels from technical to senior management.
Building collaborative networks
Fundraising (grants, projects)
Entrepreneurship and leadership