CAA/ Agricultural and Agri-food sciences. MAT/ Material science and technology
ALI/ Food science and technology. BMA/ Materials for biomedicine
FOOD DISINFECTION USING DIRECT ATMOSPHERIC PRESSURE COLD PLASMA; MECHANISMS OF MICROBIAL DISINFECTION OF COLD PLASMA; EFFECTS OF COLD PLASMA ON FOOD QUALITY; FOOD FUNCTIONALIZATION USING COLD PLASMA; FOOD CONTACT SURFACE DECONTAMINATION USING COLD PLASMA; FOOD DISINFECTION USING PLASMA ACTIVATED WATER (PAW); FOOD PACKAGING MATERIAL PROCESSING AND IN-PACKAGE FOOD DECONTAMINATION USING COLD PLASMA; PLASMA-POLYMERIZED FUNCTIONAL COATINGS; SECURITY AND SAFETY OF COLD PLASMA TREATED FOOD; INDUSTRIAL SCALE-UP OF COLD PLASMA TECHNOLOGY; DATA SCIENCE; MACHINE LEARNING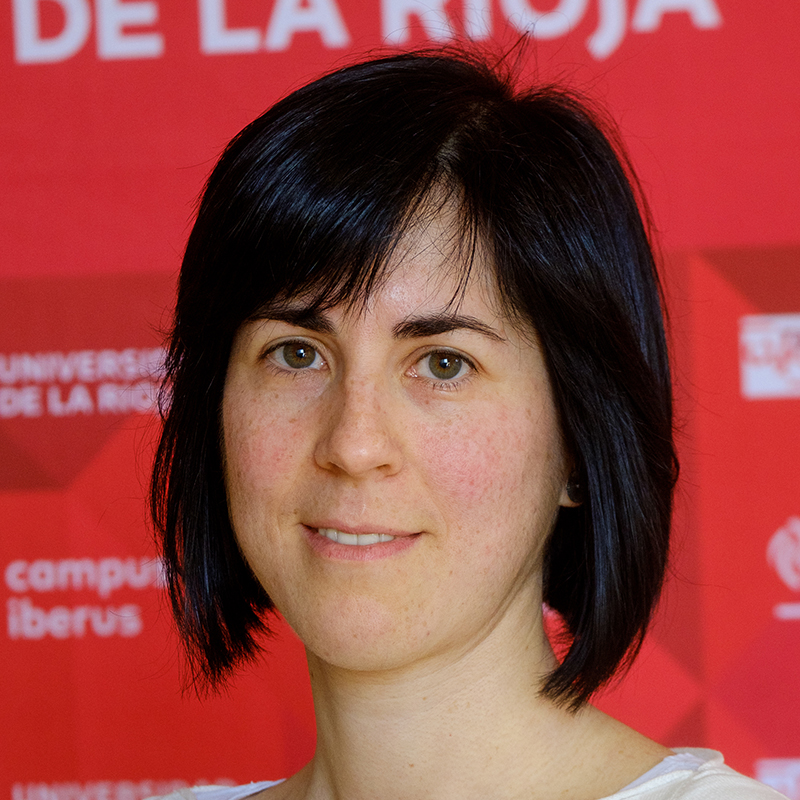 ASSOCIATE PROF. ANA GONZÁLEZ-MARCOS
Supervisor
Ana González-Marcos has more than 18 years of research experience at the University of La Rioja, where she got her PhD with an extraordinary Ph.D. Award and 2 Honorable Mentions for the Best Academic Record (bachelor and master). She has been awarded 4 RD&I awards and 1 teaching innovation award. She is invited as visiting researcher by different foreign universities: McGill University (Canada), Helsinki University of Technology (Finland), University of Massachusetts (USA), Stockholm University (Sweden). She has led National (PID2019-105367RB) and Regional RD&I projects and contracts with companies, and participated in 4 European projects (RFS-CR-03012, RFS-CR-04023, RFSR-CT-2008-00034, NoPest FETOPEN, ID 828940-) and 6 National projects (DPI2001-1408, DPI2004-07264-C02-01, DPI2007-61090, AYA2011-24052, AYA2014-55216, RTC-2017-6552). She has supervised 12 doctoral theses. She is Program committee member of 4 international conferences and reviewer of several international scientific journals (2006-present). She is co-author of more than 45 JCR papers and over 80 communications in international scientific conferences. Metrics of total Q1 publications: 19, (Q2: 11). Total times cited: 3301; Last 5 years average: 594.8. She is co-inventor of 8 patents: 4 granted with preliminary examination (B2), 2 marketed and 1 triadic (granted in Japan, USA and the EU).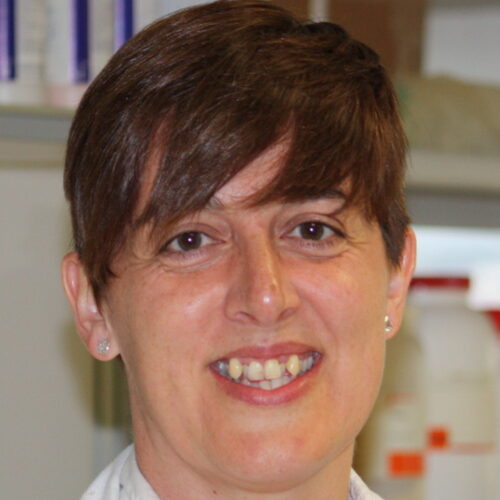 DR. YOLANDA SÁENZ
Co-Supervisor
Dr. Yolanda Sáenz graduated in Chemistry (1997) and got her PhD in Biochemistry and Molecular Biology (2004) by the University of La Rioja, Spain (UR). Her thesis was awarded by the "Extraordinary PhD Award". She works at the Center of Biomedical Research of La Rioja (CIBIR) in Fundación Rioja Salud for more than 13 years, where she is now Leading Researcher of the Microbiology Molecular Area group coordinating a team of 5 staff members. Dr Sáenz's laboratory supports different enterprises, research groups, hospitals or academic groups in works such as bacterial isolations, identifications or quantifications; the analysis of the antimicrobial activity of different compounds and products, or the optimization of protocols and developments.
Previously she worked as R&D project researcher for the Ministry of Education and Science of Spain (2004-2008). Dr Sáenz has participated in 26 research projects. She is co-author of 120 scientific indexed publications (h index: 39), 11 book chapters and more than 180 communications at conferences. She has a patent (EP: P201930265). She has supervised four PhD theses (currently codirecting five theses), six master projects and multiple student trainings.  She has been awarded competitive grants and projects (Research grants from UR, FPI-UR, Carlos III Health Institute projects, AECID, postdoctoral internships).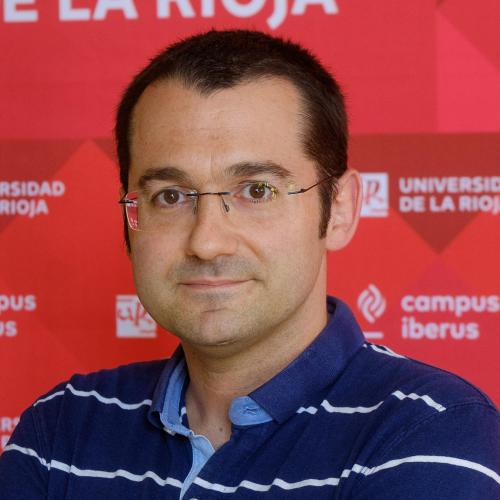 ASSOCIATE PROF. FERNANDO ALBA ELÍAS
Co-Supervisor
Fernando is Associate Professor with more than 18 years of research experience at the University of La Rioja. He has international research experience abroad (EISTI, Pau, France). He has supervised 14 thesis and he has been awarded 5 scientific awards.  He has led 3 national projects (DPI-2006-02454, AGL2017-82779-C2-1-R, RTC-2017-6552-2) and participated in 5 European ones. He is Co-inventor of 19 patents (9 pre-exam, 2 international, 4 marketed and 1 triadic (granted in Japan, USA and the EU) and has over 10 contracts with companies.  He is Co-author of 59 research papers and more than 90 communications in international scientific congresses. Total number of citations: 317; Average number of citations during the last five years: 48.6 Total number of publications in the first quartile (Q1): 23; (D1): 13
The Projects, Plasma and Machine Learning (P2ML) Research group was born in December 2011 and it mainly focuses its research activities on two areas: 1) Atmospheric pressure cold plasma applications and 2) Data Science.
P2ML has executed numerous European, National and Regional RD&I projects in collaboration with industry, technology and research centers and universities. Some projects were aimed at the disinfection of fruits (pears), vegetables (mushrooms, thistle, green beans) and beverages (wine), as well as the surfaces in contact with them (stainless steel trays, oak barrels, cork, etc.), by using direct plasma and PAW (Plasma Activated Water). In the health technologies area, the group has developed anti-biofilm coatings for surgical material and pro-biofilm coatings for the design of clinical analysis plates. The group maintains an active collaboration with Spanish and international academic and no-academic partners, such as the Technical University of Madrid, the University of León, the Center for Biomedical Research of La Rioja (CIBIR), the Institute of Grapevine and Wine Sciences (ICVV), the Agrifood Technology Center (CTIC CITA), the Center for Astrobiology (CAB) of CSIC-INTA, or the Research Unit Plasma Technology group (Belgium).
Today the group is composed of five research members and 11 research collaborators, nine of them with a Ph.D.  Although most of them are engineers, the research group works in a multidisciplinary approach creating synergies with collaborating researchers from different disciplines and perspectives, such as biologists, chemists, doctors, pharmacists, astrophysicists, specialists in food science and technology, engineers, etc.
19 patents: 9 granted with preliminary examination, 2 international, 4 marketed and 1 triadic (granted in Japan, USA and the EU).
More than 200 JCR papers.
Leading and participation in 8 European projects and more than 20 National projects
Center for Biomedical Research of La Rioja – CIBIR, Spain
Institute of Grapevine and Wine Sciences – ICVV, Spain
Agrifood Technology Center – CTIC CITA, Spain
Research Unit Plasma Technology – RUPT, Belgium
Norwegian Institute of Food, Fisheries and Aquaculture Research – NOFIMA, Norway
Vlaamse Instelling Voor Technologisch Onderzoek – VITO, Belgium
The Center for Astrobiology (CAB) of CSIC-INTA, Spain
Heilbronn University of Applied Sciences, Germany
Polytechnic University of Madrid, Spain
The University of León, Spain
Footwear Technology Center – CTCR, Spain
A research secondment for 6 months at Fundación Rioja Salud (Spain) will be offered under the supervision of Dr. Yolanda Sáenz, leader of the research group of Molecular Microbiology, which works on the characterization of mechanisms used by bacteria to resist against antimicrobial action, to increase their virulence or to be protected from the environmental pressures. Additionally, the research group investigates new compounds and technologies with antimicrobial and antibiofilm properties. The postdoctoral fellow will be involved in the analysis of the properties of cold atmospheric pressure plasma technology for searching new antimicrobial or antibiofilm strategies against bacteria of clinical relevance.
Building collaborative networks
Fundraising (grants, projects).
Our areas of expertise are:
Development of new treatments based on cold atmospheric plasma (direct plasma and plasma polymerization technology) for treating and decontaminating food and surfaces, and for packaging. Anti- and pro-biofilm coatings.
Development of new technologies based on Plasma Activated Water (PAW) as antibacterial and anti-biofilm methods to use in food, agriculture, veterinary and clinical applications. Characterization of the chemical species created during PAW applications.
Identification of the most promising plasma conditions, and effects between plasma-surface or plasma-cell interactions.
Microbiology, including clinical, food, veterinary and environmental bacteria.
Development and application of data analysis techniques to model and optimize processes and systems.
Social media analytics to collect, monitor and analyze social media data to generate actionable intelligence