TIC/ INFORMATION AND COMMUNICATION TECHNOLOGIES
MNF/ MICROELECTRONICS, NANOTECHNOLOGY AND PHOTONICS
PHOTONIC SENSORS, BIOMEDICAL DEVICES, LMR – BASED OPTICAL WAVEGUIDE SENSING PLATFORM, DETECTION OF DNA OR PROTEINS, AQUEOUS ENVIRONMENT, LOSSY MODE RESONANCE TECHNOLOGY, OPTICAL RESONATORS, MICROFLUIDIC SYSTEMS, EVS.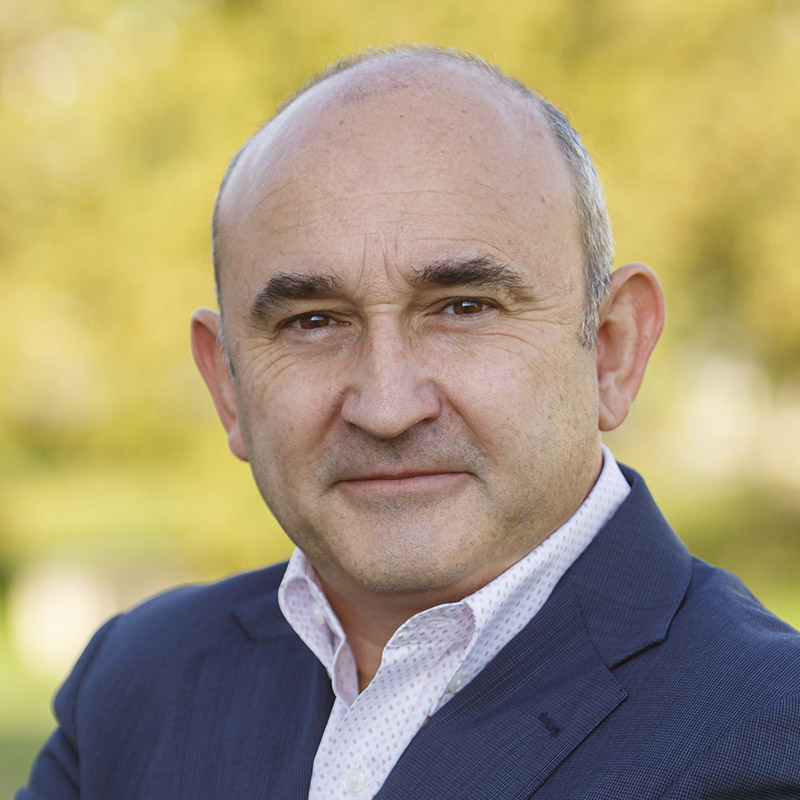 PROF. IGNACIO R. MATÍAS MAESTRO
Supervisor
Prof. Ignacio R. Matías received the MS, and his Ph.D. degrees in Telec. from the UPM in 1992 and 1996, respectively. He is married with 4 children, In July 1996 he received the UPM extraordinary prize to the best doctoral thesis of the year 1996. He is Professor of the IEEC Dept. at UPNA and has participated in 62 competitive research projects 33 contracts with companies. As a result of these works, he has obtained 16 patents and 6 copyright. He has been founding partner of 5 spin-off companies obtaining 12 entrepreneur awards.  He has published 230 papers and more than 250 works at international conferences of prestige (15 of which were invited). He also is the author of 7 books (one of them in press) and 19 international scientific chapters in different books. Metrics: H index of 47 and 7831 times cited (https://orcid.org/0000-0002-2229-6178).
As for academic positions, he has been Director from 2009 to Sept. 2014 of the ETSlllyT at the UPNA. From 2014 to 2017, he has been the Director of the Institute of Smart Cities, He was until April 2020 the TEC Coordinator of the AEI.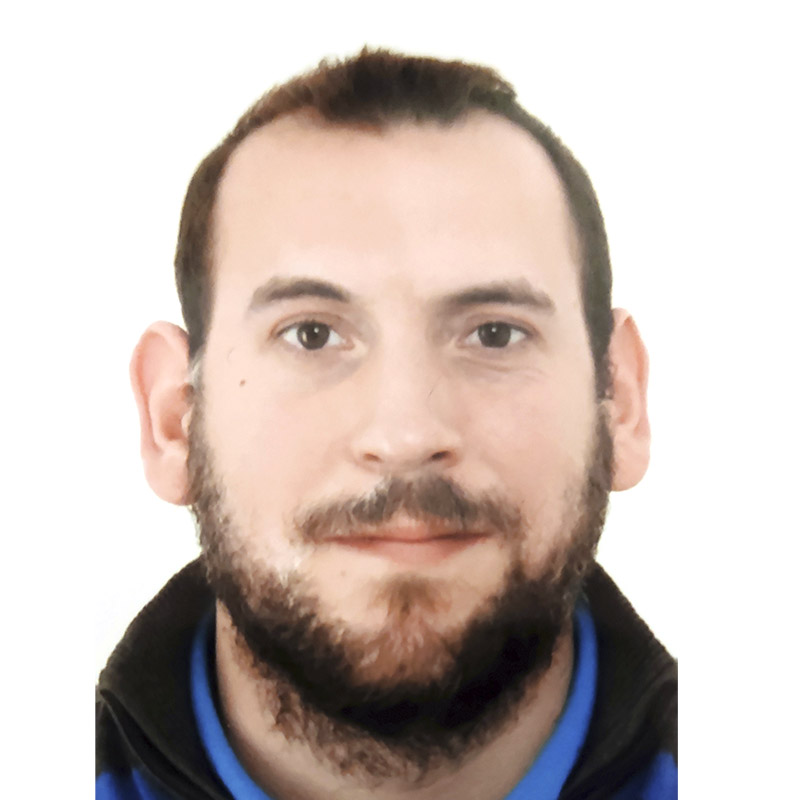 DR. JOAQUÍN ASCORBE MURUZÁBAL (NON-ACADEMIC)
Co-Supervisor
Joaquín Ascorbe receives the MS. and his Ph.D. degrees in Industrial Engineering from the UPNA in 2012 and 2018, respectively. He has enjoyed a Fuentes Dutor Research Grant, which allows him to start his research in nano-coating equipments and in optical fiber sensors development. He is currently enjoying a Torres-Quevedo Research Grant in Nadetech Innovations S.L, focused on the improvement of coating processes and techniques, development of new products as well as trying to integrate some optical fiber sensors in commercial equipment.
He has participated in several research projects related with optical fiber sensors and as a result he has obtained 1 patent, he has published 14 papers and he has participated in several international conferences, He is also the author of 2 book chapters and he has been founding partner of a spin-off company.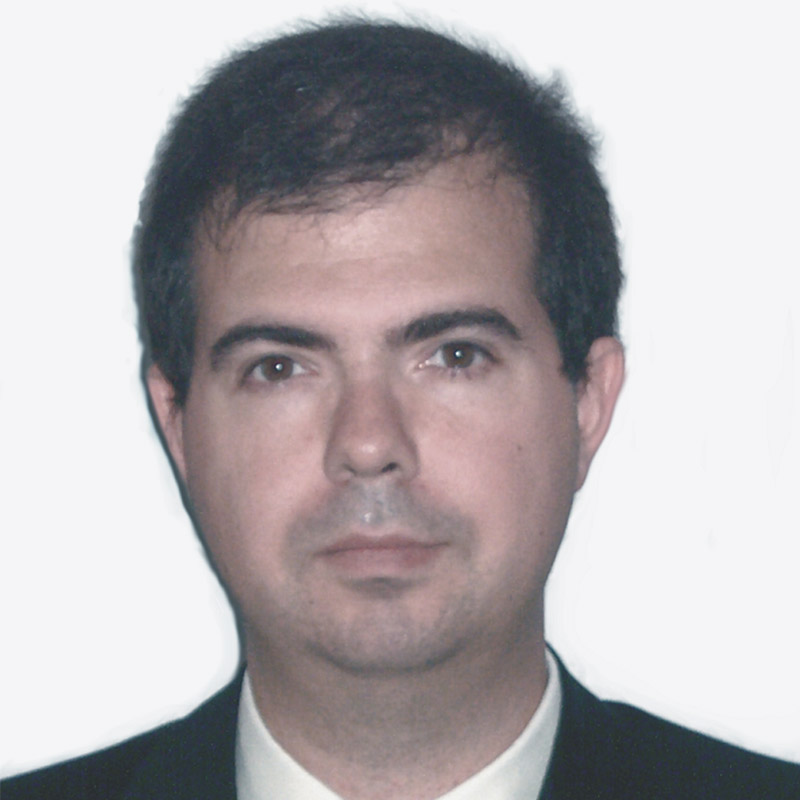 DR. JESÚS M. CORRES SANZ
Co-Supervisor
Dr. Jesús M. Corres (M), Associate Professor, PhD in Industrial Engineering from the Public University of Navarre (UPNA). His main research is the development of fiber optic sensors using nanostructured materials for biomedical, environmental (temperature, humidity) and safety applications. He is the author or co-author of more than 100 international publications, including 65 JCR articles. He is co-editor and author of international books on fiber optic nanosensors. His publications have been referenced over 1500 times with h-index = 25 (Scopus). He has participated in 17 research projects in competitive public bids and 15 contracts with private companies. In addition, it is noteworthy that he is a founding member of 3 technology companies, all active: Iden Biotechnology S.L. (Spin-off Superior Council for Scientific Research CSIC and UPNA, 2005, Ideactiva award 2005, Enisa award 2007), Eversens SL (spin-off UPNA, 2015) and Nadetech SL (spin-off UPNA, 2009) with Ideactiva prize. He is also co-inventor of 4 patents.
The Optical Communication and electronic applications group (COAE) was established in 1994 within the Electrical, Electronic and Communications Engineering department of the Public University of Navarre, Spain. Its research is based on the synergy of several lines, including photonic sensors towards development of biomedical devices, among others. The research is highly applied and transversal, but it has a particular interest in the development of photonic technology in health fields, fundamentally. A current research line of work is the development of a LMR-based optical waveguide sensing platform towards detection of single strand DNA or protein in aqueous environment.
Over the past five years, the group has published more than a hundred international papers and fifty conference contributions in these topics, with several research projects supported by Spanish Government and European Union funding. Furthermore, various R&D projects have been jointly carried out with leading technology companies. The group has multiple international contacts and networks. Finally, members of the group are inventors of 8 patents in exploitation, many others available and have created 10 spin-offs.
Members: Working in this specific research line there are 17 staff members in addition to postdoctoral researchers and postgraduate students work within this subgroup. In total, the COAE group consists of more than 30 members.
Spin-offs generated in the applicant research group:
| | | | |
| --- | --- | --- | --- |
| AÑO | EMPRESA | SECTOR | MIEMBROS INVOLUCRADOS |
| 1998 | ID Domótica ‖, | Domótica | C. Fernández, I.R. Matias |
| 2005 | IDÉN S.L. | Bioingeniería | J.M. Corres, F.J. Arregui, I.R. Matías |
| 2007 | Enotic†, S.L. | Sistemas automáticos | I.R. Matías |
| 2008 | Tafco Metawireless | Telecomunicaciones | Miguel A. Gómez Laso |
| 2008 | Nanoresist†, S.L. | Nanotecnología | J. Goicoechea, F.J. Arregui, I.R. Matías |
| 2012 | Nadetech, S.L. | Instrumentación | J.M. Corres, F.J. Arregui, I.R. Matías |
| 2015 | EverSens, S.L. | Equipos médicos | F.J. Arregui, I.R. Matías |
| 2016 | Uptech Sensing | Sensores distribuidos | A. Loaysa |
| 2018 | Pyroistech, S.L. | Optoelectrónica | C. Ruiz, F.J. Arregui |
| 2020 | Asphalt Optics¥ | Sensores embebidos | M. López-Amo, D. Leandro, M. Bravo |
† Not active, ‖ Re-founded and active, ¥ In the process of creation, all the rest, active
 Last doctoral defended thesis:
Ozcariz Celaya, Aritz Materials for the fabrication of optical fiber refractometers based on lossy mode resonance. Universidad Pública de Navarra 2020.
Mompó Roselló, Juan José, "Contribution to the development of distributed fiber optic sensors based on the Brillouin and Rayleigh scattering effects". Universidad Pública de Navarra 2020.
De Miguel Soto, Verónica Contribution to the development of Rayleigh-Based fiber optic systems for sensing applications. Universidad Pública de Navarra 2019.
López Torres, Diego, "Contribution to the development of optical fibre sensors based on microstructured optical fibres to detect gases and volatile organic compounds". Universidad Pública de Navarra 2019.
Mariñelarena Ollacarizqueta, Jon "Contributions to the development of Brillouin distributed sensors for structural health monitoring". Universidad Pública de Navarra 2019.
Zubiate Orzanco, Pablo, "Optimization of Lossy Mode Resonance optical fiber devices for biosensing applications". Universidad Pública de Navarra 2019.
Ascorbe Muruzabal, Joaquín, "Design and development of optical structures towards optical fiber sensors fabrication". Universidad Pública de Navarra 2019.
Regional Centre on Information and Communication Technology, Optoelectronics and Photonics Pole (Prof. Andrea Cusano) – CeRICT- OPP, Italy
Nadetech Innovations S.L., Spain (Juan A. Ruíz-Fuentes)
Iberico International Nanotechnology Lab (Dr. Paulo Freitas)
Erasmus University of Rotterdam. (Prof. Guido W, Jenster)
CNR (Dr. Francesco Chiaviacholi)
Latvijas Biomedicinas Centrs (Prof. Aija Liné)
EverSens S.L. (Leyre Ruete).
Macquarie University, Australia (Prof. Subhas Mukhopadhyay), etc.
Research stay of at least 3 months offered at Nadetech Innovations S.L. company, which is an international referent in materials and nanodeposition techniques. These are necessary in the development the photonic platform for the detection of biomedical species using the LMR technology. Besides being trained in key research infrastructure, the fellow will also get skilled in other interdisciplinary aspects of the company, such as technology market, technology transfer, public-private funds and human resources.
Additionally the postdoc fellow will have also the possibility to make some stays in any of the relevant partner labs of the supervisor related to the biomedical area, like the Erasmus University of Rotterdam or the Latvijas Biomedicinas Centrs, among others.
Building collaborative networks
Fundraising (grants, projects)
Business and entrepreneurship
PATHFINDER OPEN proposal under review for the development of a new breakthrough technology based on the combination of Lossy Mode Resonances technology and optical resonators with a multi-stage microfluidic system. If accepted, the postdoctoral fellow will work on this disruptive all-in-one platform for detection, enumeration and study of the content of EVs by lysis and a further proteomics and genomics analysis, which implies challenges such as the utilization of magnetic nanoparticles with adhered nanobodies or a multiplexing system that separately detects the content of the EVs. For the generation of  the resonances it is necessary to deposit thin films of different materials using different techniques, hence the importance of the participation of the company Nadetech Innovations and the proposed secondment.