BIO/ BIOSCIENCES AND BIOTECHNOLOGY
MICROBIAL PATHOGENESIS, BACTERIAL GENE REGULATION, SIGNAL TRANSDUCTION, BIOFILMS, BAP FAMILY PROTEINS, EXOPOLYSACCHARIDES, RNA TRANSCRIPTION, BIOTECHNOLOGY, MOLECULAR BIOLOGY, GENETIC ENGINEERING.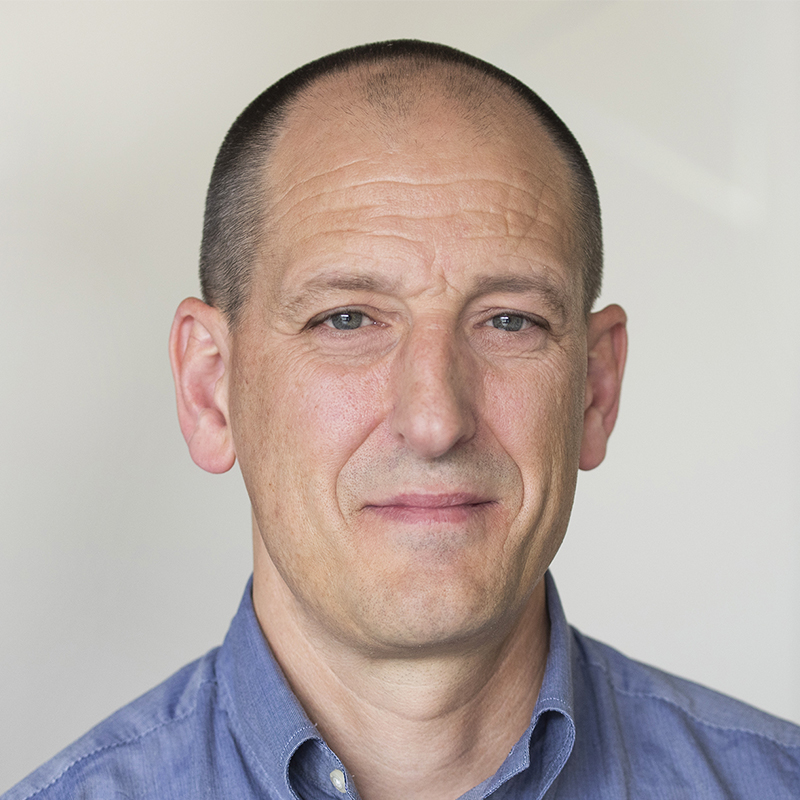 PROF. IÑIGO LASA
Supervisor
Currently: Professor of Microbiology at UPNA, and Director of Navarrabiomed, a biomedical research center of the regional health service (https://www.navarrabiomed.es/en) (2015- ). Member of the European Academy of Microbiology (https://fems-microbiology.org/european-academy-of-microbiology/ ). He received the "Jaime Ferran" award for his research in Microbiology (2005), a biannual prize awarded by the Spanish Society of Microbiology and the Research award on Basic Science from UPNA (2006). He co-founded the biotechnology company Recombina in 2012 with members of his laboratory (https://www.recombina.com/es/ ). I. Lasa has an established record for high-quality supervision of PhD students (18) based on daily meetings with the PhD to monitor the research progress.
Previously: He did his postdoctoral training in the laboratory of Professor Pascale Cossart at the Institut Pasteur, where he focused his research on genetics of Listeria monocytogenes actin-based motility (1995-1997). He did a sabbatical stage in the laboratory of T. Gingeras at Cold Spring Harbor Laboratory (2009-2010) applying new transcriptome technologies to Staphylococcus aureus. Director of the Agrobiotechnology Center (UPNA-CSIC) (2010-2013). Assistant professor of Microbiology at Universidad Publica de Navarra (1998-2008)
Metrics: 50 (Scopus Author ID: 7003887382), >7600 cites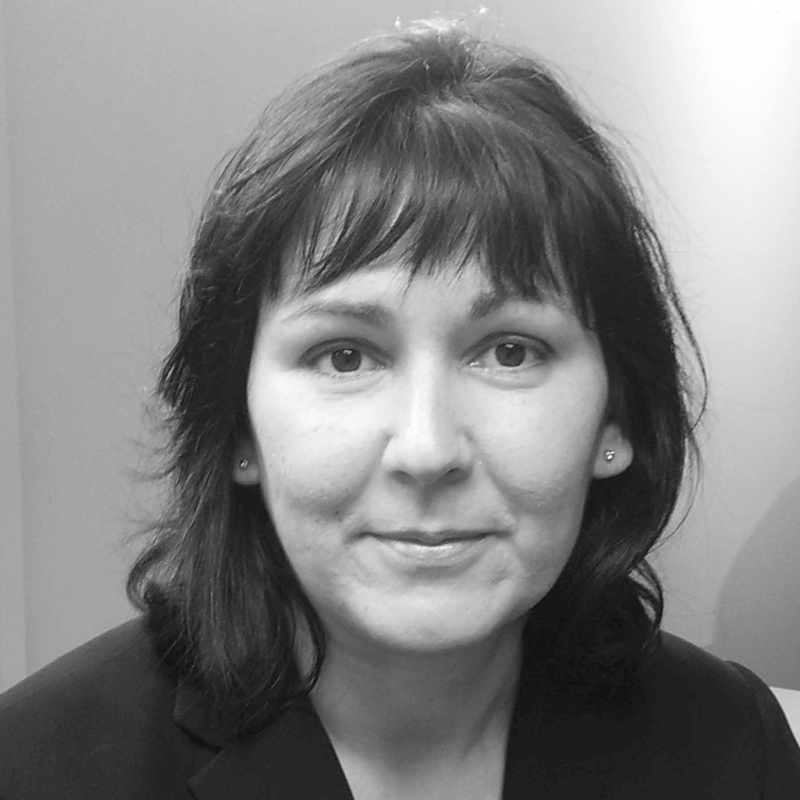 DR. MARIA PEÑAS
Co-Supervisor
I&R Director and co-founder of the biotechnology company RECOMBINA S.L. (Pamplona) since 2013. PhD in Biology (1999) and previous international postdoctoral researcher experience at Imperial College of London (2005-2006), Max Planck Institute in Germany (2001), University of Ancona Italy (2000), and as Researcher Professor at UPNA (1999-2011). She has been involved in numerous R&D projects developed for private companies, universities and research centers. Some international collaborations and interdisciplinary projects are for instance: "Strategic development of CAR-T therapies for the treatment of hematological and solid tumors (DESCARTHeS)", "Development of a new technology for the production of vaccines based on heterologous membrane vesicles for the control of viral diseases", "Development of new tools and strategies for the manipulation of species of the Pasteuralaceae genus (GENTOOLS)", "Development of new strategies for the control of nocosomial diseases INNOECO)", "Design and development of new biofertilizer formulations based on microbial  biofilms and (INBIOFER) and "Development of a new drug discovery platform based on two component systems (TCSS) as new anti-virulence targets for Staphylococcus aureus (NEOTEC))".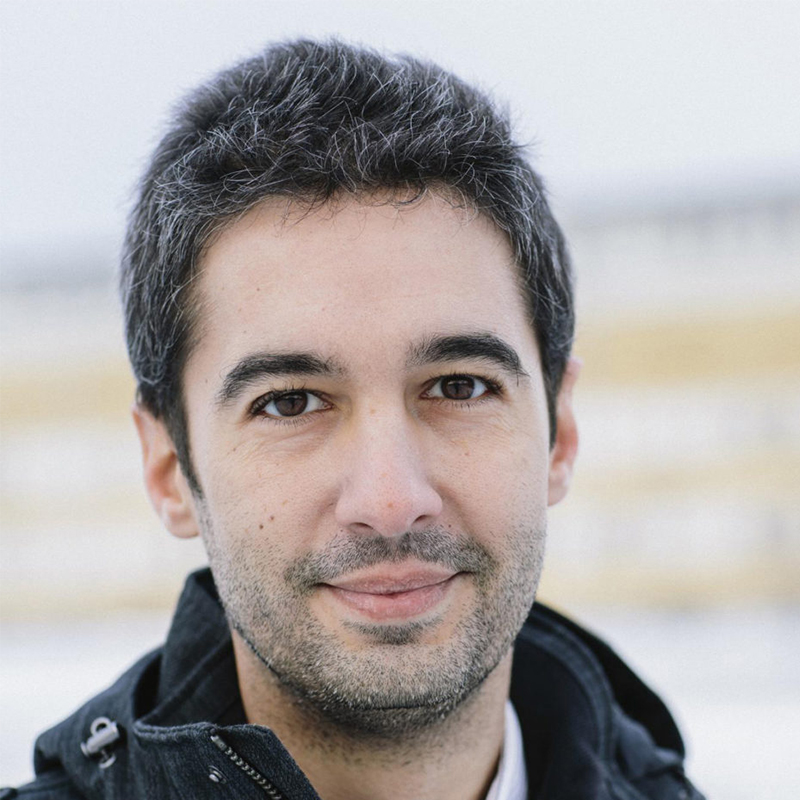 FELIPE CAVA
Co-Supervisor
Department of Molecular Biology, Umea University. Director of the Cava Lab, part of the Molecular Medicine Sweden Umea Centre for Microbial Research. Supervisor of 8 postdocs and 4 PhDs. Research experience in the major "Achilles heels" of bacteria – their cell wall – both in terms of scientific fundamental questions and to improve therapies for longstanding and emerging infectious diseases, by means of advanced analytical technologies and cell imaging tools, combined with genetics and next generation sequencing technologies, biochemistry, bioinformatics and molecular biology. The lab is currently composed of 8 postdocs, 4 PhD students and 2 master students.
Welcome to the Cava Lab website
The "Microbial Pathogenesis" Unit is located in Navarrabiomed, the biomedical center of the Government of Navarre. The group has more than 25 years investigating different aspects of bacterial virulence mechanisms. Research is centered on the genetic characterization of basic features of bacterial gene regulation, signal transduction and biofilm formation process. Our approach is aimed at three main topics: 1) regulatory process controlling biofilm development process, 2) signal transduction cascades that connect environmental conditions with biofilm development, in particular those involving two-component systems, and 3) regulation of gene expression through overlapping transcription. The more relevant findings of Dr. Lasa's laboratory have been: (i) the identification of family of proteins (Bap) able to built a proteinaceous biofilm matrix in the absence of exopolysaccharides, (ii) the characterization of role complete Two-component signal transduction network in Staphylococcus aureus, (iii) the discovery of the existence of a genome-wide process of overlapping sense/antisense RNA transcription that it is processed by the activity of double stranded endoribonuclease, RNase III, and (iv) identification of a new transcriptional rearrangement, named noncontiguous operon.
Other members of the research group:
Associate Prof. Cristina Solano.
Postdoc Carmen Gil
Postdoc Maite Echerverz
Postdoc Andrea Muras
Technician Begoña Garcia
Technician Andrea Perez
PhD student Liliana Laverde
PhD student Pablo Iturbe
PhD student Carmen Gomez.
More2020 Mobility for regional excellence (Region Västra Götaland) to Margarita Trobos.
ERANET Pathogenomics: (ARMSA) PIM2010EPA-00606. UNIÓN EUROPEA.
Marie Curie European Reintegration Grants FP7-PEOPLE-2007-2-2-ERG. Proposal number 202931
Project: "Functional genomic characterization of molecular determinants for staphylococcal fitness, virulence and drug resistance" (StaphDynamics): LSHM-CT-2006-019064
Network of Excellence: "European virtual institute for functional genomics of bacterial pathogens- Europathogenomics" FP6-2003-LIFESCIHEALTHI, Proposal No. 512061
Project: EPS-MATRIX GEN2006-27792-C2-1-E/PAT
Umeå University – UMU, Sweden
RECOMBINA S.L. –  RNA, SPAIN
Research stay of 3 months offered at the Recombina Biotech company aimed at: learning on the job, technology transfer and training in specific skills.  During the secondment, the postdoctoral researcher will be trained in the genetic engineering and synthetic biology techniques for construction of microorganisms capable of displaying properties and functions that do not exist in nature. Such microorganisms might be the base of novel vaccines, biosensors or therapies against certain difficult-to-treat pathologies.