TIC/ INFORMATION AND COMMUNICATION TECHNOLOGIES
TCO/ COMMUNICATION TECHNOLOGIES
ELECTROMAGNETISM; THZ INSPECTION; SOLAR CELLS; RADIATIVE COOLING; METAMATERIALS; METASURFACES; PARAMETER RETRIVAL; ENERGY APPLICATIONS; PHOTOVOLTAIC INDUSTRY.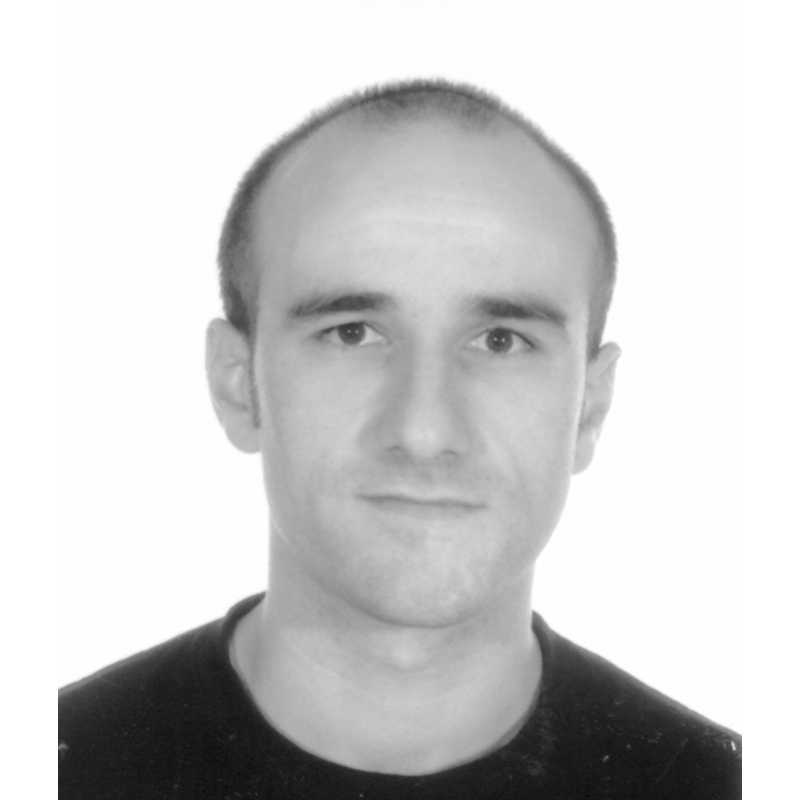 ASSOCIATE PROF. IÑIGO EDERRA
Supervisor
Engineer degree (1996) and PhD (2004) in Telecommunication (with honors) from UPNA. During 1999 and 2000 he was visiting ESA-ESTEC's Antenna Section. In 2003 he took part in ESA's "Startiger I" Project at RAL (UK). Since 2009 he is assistant professor at UPNA. He is currently head of the Antenna Group and member of UPNA's ISC.
He has supervised 5 PhD thesis (2 in course) and 3 post doctoral researchers. He has been involved in 79 research projects and contracts (PI in 16 of them). He has 80 journal publications, 160 conference papers and has co-authored 5 book chapters. He serves as a reviewer for the Spanish ANEP and other evaluation agencies. He is a member of the Access Committee of the Barcelona Supercomputing Center.
He holds 2 international patents in exploitation. He was co-founder of the spin-off company Anteral, where he is member of the Advisory Board. He received the 1st prize of the Rosina Rivalta Awards to the best PhD project in ICT. He won the best paper award in 4 international conferences. Metrics: 16 (WoS), 18 (Scopus), 22 (Google Scholar).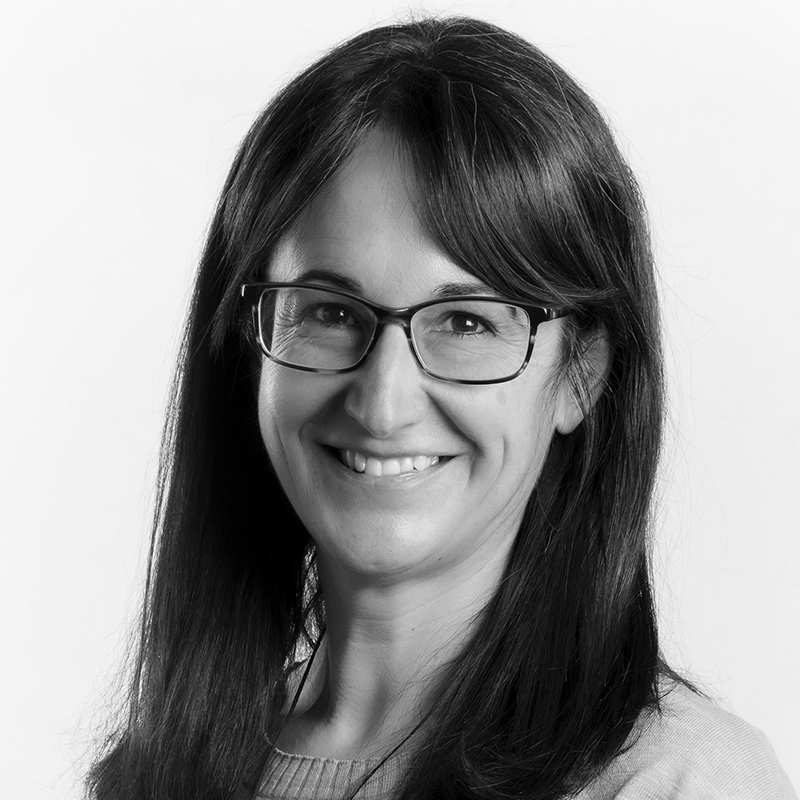 DR. JAIONE BENGOECHEA
Co-Supervisor
Dr. Jaoine works at the National Renewable Energy Center (CENER); Solar Photovoltaic Energy Department. She has more than 20 years working experience in national and international research and development and commercial projects related to solar photovoltaic technology and material science. She received her M.Sc. in Physics in 1998 from the University of Zaragoza (Spain) and her PhD in Physics (with honours) in 2006 from the Basque Country University (Spain). She was a pre-doctoral Marie Curie Fellow during one year at the National Centre for Plasma Science and Technology in Dublin City University (Ireland). From 2005 to 2008, she was a permanent researcher at the Light Generation Group of Royal Philips Electronics, in Aachen (Germany).
Since 2008 she works at the Solar Energy Department, in the National Renewable Energy Centre of Spain. Currently, her main research activities are focused on soiling and abrasion issues, advanced inspection techniques for solar cells, and passive cooling strategies. She is an expert member of the IEC (International Electrotechnical Commission, TC 82, WG2), and has been author or co-author of 20 scientific articles and 10 patents. She has supervised 4 MsCs and 1 PhD (in course).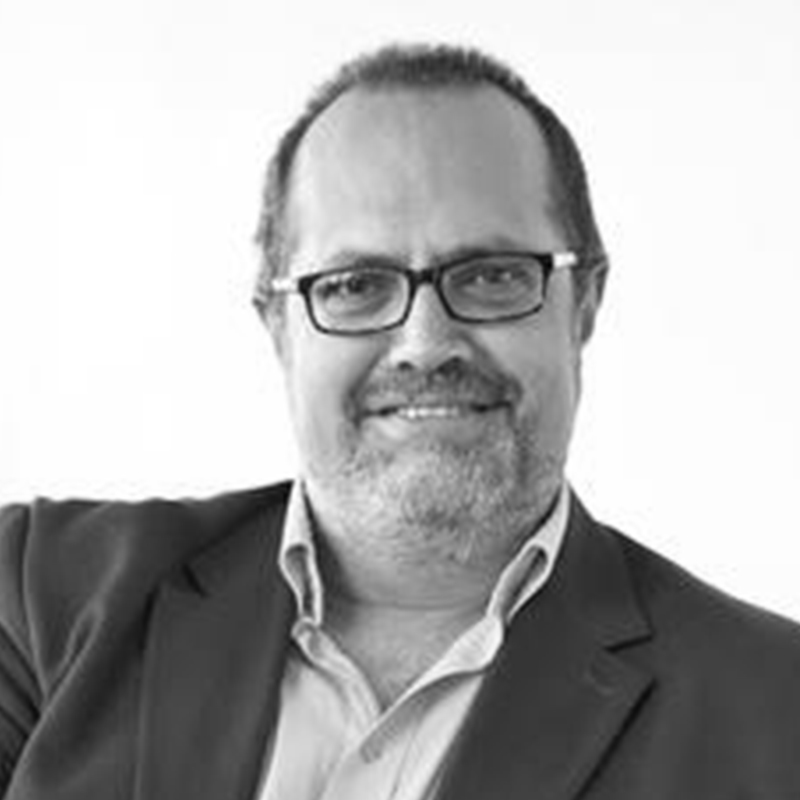 PROF. PETER HARING-BOLIVAR
Co-Supervisor
Prof. Peter Haring Bolívar was born in Mexico City, Mexico in 1969. He studied 1987-1992 electrical engineering at the RWTH Aachen University, Aachen, Germany. 1992-93 he was head of the Rescue Equipment division at Nautica Diesel Europea in Mexico-City. He worked 1993-1996 as a scientific assistant at the Institut für Halbleitertechnik II of the RWTH Aachen on conjugated polymers and femto­second dynamics in semiconductors. From 1997-2001 he was head of ultrahigh-frequency research at the Institut of Semiconductor Electronics at the RWTH Aachen. From 2001-2004 he was head of research ("Oberingenieur") at this institution with activities in the fields of optoelectronics, ultrafast science, ultrahigh frequency devices, optical data storage and nanotechnology. Since 2004, he is head of the Institute for High Frequency and Quantum Electronics at the University of Siegen. From 2008-2019, he additionally was Vice-Rector for Research of this University.
He holds eight patents, five book contributions and over 70 peer-review publications and more than 130 international conference contributions.
The Antenna Group has been active for more than 20 years in different areas of applied electromagnetism: horn antennas, planar antennas, photonic crystals, metamaterials and metasurfaces, THz communication systems, … In recent years it has expanded its research topics to areas such as THz inspection or radiative cooling with special emphasis on their application in the Energy field.  In this project, 4 permanent staff members plus 1 Ramon y Cajal post-doc researcher will participate: Miguel Beruete, Jorge Teniente, Juan Carlos Iriarte and Iñigo Liberal.
The group cooperates with other institutions:
In the energy field:
– CENER: THz inspection of solar cells
– AIN: Algorithms for radiative cooling based on metasurfaces
In metamaterials:
Siegen University
University of Siena
In the radiative cooling area it collaborates with:
– EHU-CFM (Material Physics Centre)
– Tecnalia (TECNALIA Research & Innovation)
– TU-DARMSTAD (Institute of Construction and Building Materials)
– KU Leuven (Technology Cluster Construction)
Participation in the following international projects:
MIRACLE-Photonic Metaconcrete with infrared RAdiactive Cooling capacity for Large Energy savings, H2020-FETOPEN-964450
ENZSICSENS-Epsilon-near-zero technologies as an optical interface to harsh-environment silicon carbide sensors, H2020-ATTRACT.
FP7-SEC-2012-1 -312496. TERASCREEN: Multi-frequency multi-mode Terahertz screening for border checks.
EIFFEL: Early invasive fungal infection detection with Terahertz sensor systems, EUROTRANSBIO Program
European Training Network (ETN) on Multimodal Environmental Exploration Systems – Novel Technologies, Menelaos_NT
National projects:
Development of inspection techniques for polymeric packages for photovoltaic modules using terahertz spectroscopy, TERA-PV, PC044-045, Gobierno de Navarra, 01/06/2019 – 30/11/2019.
Evolutionary Algorithms applied to META-based radiative cooling devices PC082-083 AEVOMETA Gobierno de Navarra, 01/12/2018 – 301/11/2019.
Centro Nacional de Energías Renovables – CENER, Spain
Siegen University, Germany
ANTERAL S.L., Spain
Asociación de la Industria Navarra – AIN, Spain
Material Physics Centre – CFM, Spain
TU Darmstadt – TUD, Germany
KU Leuven- KUL, Belgium
A research stay for 6 months will be offered at CENER. CENER is the National Renewable Energy Center of Spain. This secondment will enable the researcher to make the necessary link between basic research and the particular needs and requirements of the photovoltaic industry, as well as gaining specific insights of the industry and building partnerships with collaborators. Moreover, CENER will contribute to the career development of the post-doc researcher, providing photovoltaic technological skills and relevant contacts. In addition, CENER commits to provide access to the equipment in its installations and training in cutting edge techniques.
An additional research secondment for 6 months is possible at Siegen University, Germany (Institute for High Frequency and Quantum Electronics, Prof. Haring-Bolivar). This secondment will provide additional expertise in the field of THz metasurfaces and parameter extraction techniques.
Other research stays are possible at the company ANTERAL S.L. with experience on the field of ICT.
Building collaborative networks
Fundraising (grants, projects)
Grant, writing, CV writitng interviews
IPR & Technology transfer
Business, entrepreneurship, leadership
The research group finds relevant synergies in research with partner organizations beyond the academia, such as CENER and AIN. CENER is a testing laboratory accredited by the Spanish National Accreditation Entity (ENAC) and also by the International Electrotechnical Commission (IEC) https://www.cener.com/en/what-is-cener/
At the European level, important collaborators are Siegen University (Prof. Haring-Bolivar, Co-supervisor) and other research groups involved in granted FET-OPEN proposal.