CTQ/ CHEMICAL SCIENCES AND TECHNOLOGY
IQM/ CHEMICAL ENGINEERING
CATALYTIC PERFORMANCE OF METAL NANOMATERIALS, PHOTOCATALYSIS, POLLUTANTS REMOVAL, POROUS AND SURFACE PROPERTIES OF SOLIDS, NANOCLAYS, GAS ADSORPTION, ENERGY STORAGE, ENVIRONMENTAL TECHNOLOGIES, INDUSTRIAL WASTE VALORIZATION.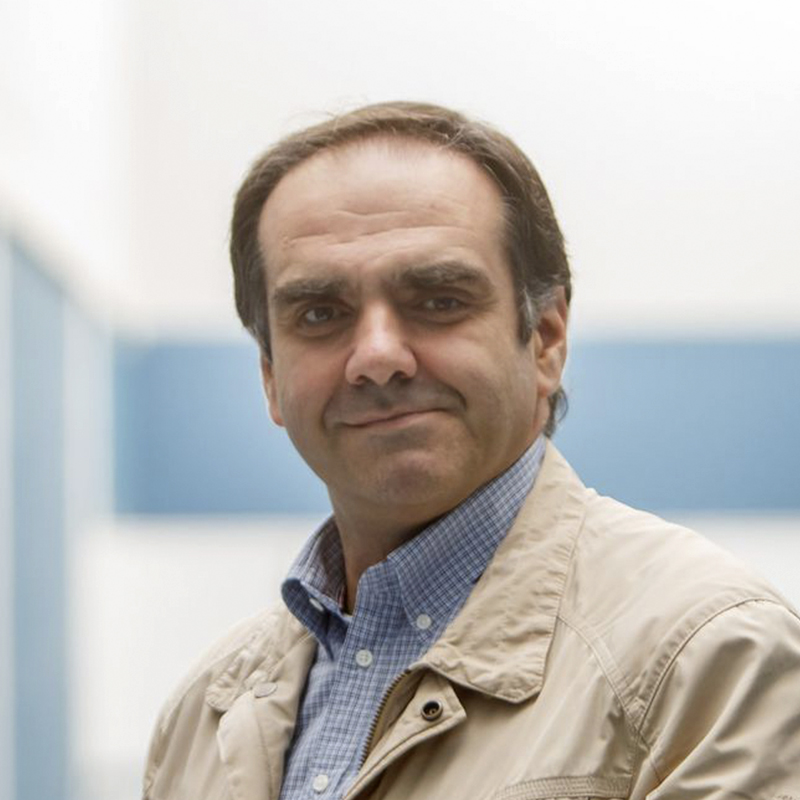 PROF. ANTONIO GIL
Supervisor
Antonio Gil is Full Professor in the Science Department at the Public University of Navarra, Spain. He received his Ph.D. in Chemistry from the University of Basque Country, San Sebastian, Spain. He was awarded the Intensification Research Grant (2017-2022) from the Public University of Navarra and Santander Bank to promote new lines of research, training research staff and leading European research projects, as well as other previous research prizes for its research trajectory and outputs, and numerous fellowships. He has coauthored more than 500 book chapters, journal and conference papers related to adsorption, environmental catalysis and environmental technologies.
Previous positions: Associate Professor in Chemical Engineering Department of Applied Chemistry, UPNA (1996-2009). Associate Researcher (under the Human Capital and Mobility Programme) at the Department of Applied Chemistry and Bio-Industries, Catholic University of Louvain/Louvain-la-Neuve, Belgium (1994-1995). Assistant Researcher at the Department of Applied Chemistry, University of Basque Country/San Sebastian (1988-1994).
Refereed publications: 201; Book chapters: 23; Other publications: 35; Conference papers: 316; Patents: 7 (2 ongoing); Ph.D. advised: 13 (4 ongoing); Co-editor of the books: Recent Research Developments in Environmental Technology (Transworld Research Network, 2008); Pillared Clays and Related Catalysts (Springer, 2010); Applications of Advanced Oxidation Processes (AOPs) in Drinking Water Treatment (Springer, 2019). Author of the book: Análisis Textural de Sólidos Porosos (Public University of Navarra, 2019).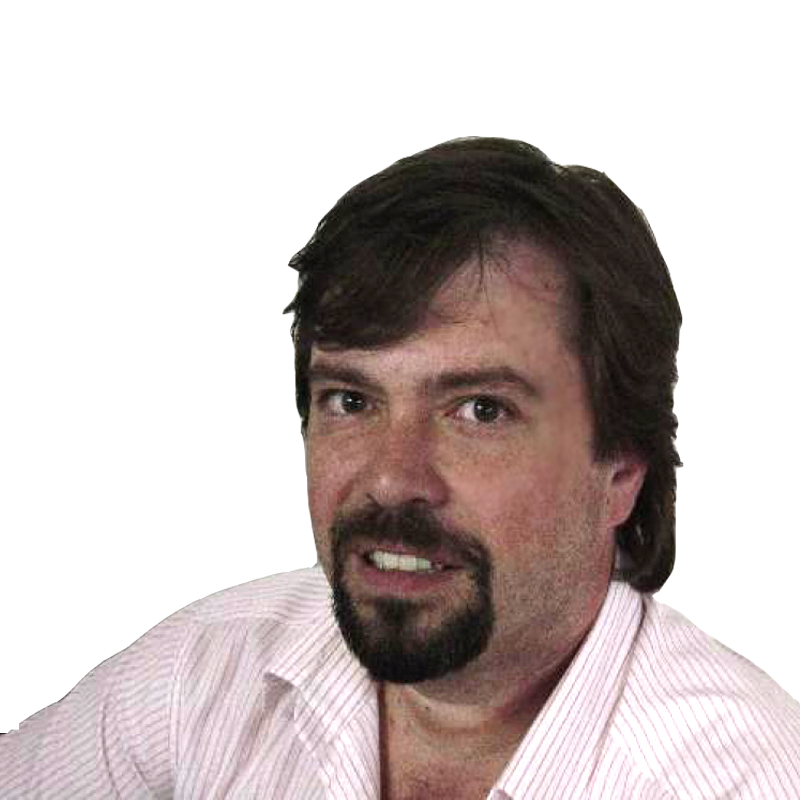 PROF. KARIM SAPAG
Co-Supervisor
Karim Sapag is leader of the Porous Solid Laboratory (LabSoP), INFAP, CONICET-UNSL since 2001 and principal researcher. Full Professor in Physics, Department of Physics, UNSL, San Luis, Argentina since 2015. Associated Partner of the Erasmus Mundus Joint Master Degree Program (EMJMD) in Chemical Nanoengineering and Director of the MSc Program in Physicochemical Surface Science and Porous Media, UNSL. Formerly he was Vice-Director of Institute of Applied Physics (INFAP) and National Coordinator of the Iberoamerican Network CYTED, Ciencia y Tecnología para el Desarrollo, in the Subject: V.F – "Adsorbents for Environmental Protection" and Coordinator of Technology Commission of CONICET, for the evaluation of Projects on Environmental, Energy, Health, among others. He has been awarded numerous grants and awards from different funding bodies. He is principal researcher of 14 research grants funded by the National Agency of the Science and Technology, National Council of Techniques and Scientific Research (CONICET), Ministry of Science and Technology and National University of San Luis, Argentine. He is member of several societies in the fields of physics, catalysis and environmental science and technology (AFA, AAFQ, SACAT, FISOCAT, SACyTA).
Refereed publications: 160; Book chapters: 4; Book:1; Conference papers: 200. H-index (Scopus): 27. Patent "Produção de carvão ativado utilizando novos agentes ativantes baseados em sais de ferro. Instituto Nacional da Propriedade Industrial, Minas Gerais, Brasil, nov. 2006. Registro: (PI0703590-0), 2008.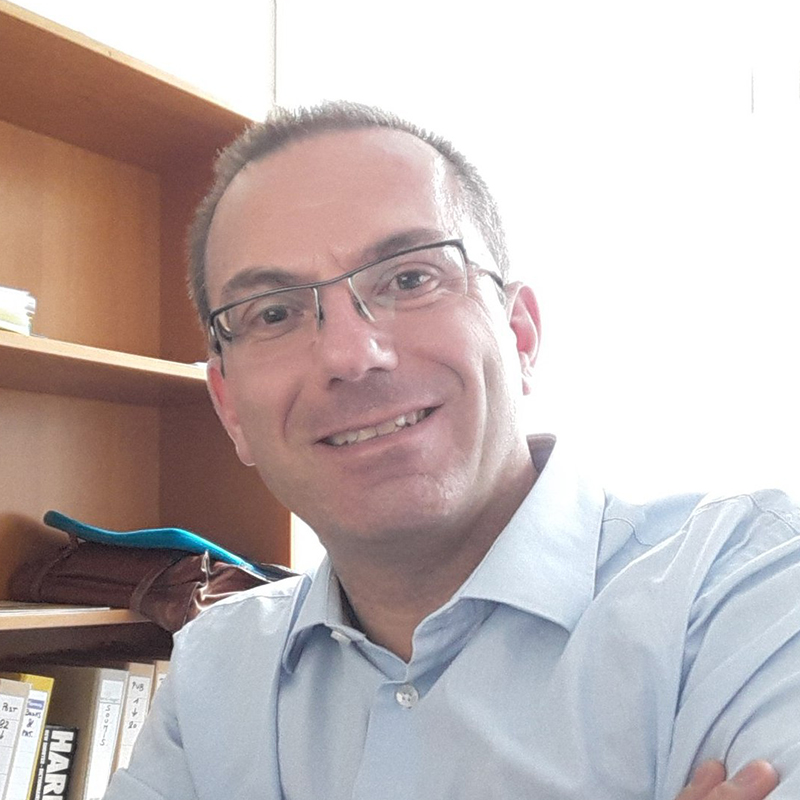 PROF. ERIC M. GAIGNEAUX
Co-Supervisor
Eric M. Gaigneaux is principal investigator in the group of inorganic heterogeneous catalysis (formerly the Unité de catalyse et chimie des matériaux divisés) of the Institute of Condensed Matter and Nanosciences at the Université Catholique de Louvain (Belgium) since 2000. He holds a MSc in Bioengineering and PhD in heterogeneous catalysis. He was laureate of the ExxonMobil Chemical European Science & Engineering Award in 2003. He got in 2013 the Triannual Award from Belgian Royal Chemical Society. EMG represents Belgium in the EFCATS board. Today he is executive chairman of the international symposia series "Scientific bases on the preparation of heterogeneous catalysis", and member of the scientific board of the symposia series "Operando spectroscopies", "International Congress on Environmental Catalysis", and "World Congress on Oxidation Catalysis". He is also member of the international scientific board of Applied Catalysis B. He has a long lasting collaboration for more than 25 years with Prof. Antonio Gil working on common research interests.
The research group of Environmental Technologies and Applications (TAMA) of the Public University of Navarre works on research lines dealing with porous and surface properties of solids; pillared clays; gas adsorption; energy storage; pollutants adsorption and removal by photodegradation; preparation, characterization and catalytic performance of metal supported nanocatalysts. Research is related to industrial waste management and valorization for environmental technologies and management.
Members
Dr Antonio Gil, Full Professor.
Dr Sophia A. Korili, Associate Professor, Chemical Engineering.
Dr Leticia Santamaría Arana, Post-doctoral researcher
Dr Mª Iris Sancho Sanz, Post-doctoral researcher
Jonathan Josué Torrez Herrera, PhD student (Public University of Navarra).
Yaneth Cardona Rodríguez, PhD student (Public University of Navarra, IberusTalent, European Union's H2020 MSCA-COFUND).
Helir Joseph Muñoz, PhD student (Public University of Navarra).
Iván Pedroarena Apezteguia, Researcher
Lucia Grande López, Researcher
Numerous international projects. Some recent ones:
Development and application of advanced oxidation technology PCFH to improve the quality of drinking water in the Department of Nariño Colombia. Universidad de Nariño: Dr L.A. Galeano. Fondo de Ciencia, Tecnología e Innovación del Sistema General de Regalías, Colombia (BPIN 2014000100020). Years: 2015-2022. Associate researchers: Prof. A. Gil, Prof. M.A. Vicente.
High shear processing of recycled aluminium scrap for manufacturing high performance aluminium alloys. Consortium formed by 13 European partners. Universidad Pública de Navarra: Prof. A. Gil. (FP7ENV-2013-603577). Years: 2014-2016.
Development of materials for adsorption and advanced oxidation processes applied to water purification. University of Salamanca. Prof. M.A. Vicente. MECD-Spanish-Brazilian Interuniversity Cooperation (PHBP14/00003). Years: 2015-2016.
Development of nanoporous materials for the production of clean fuels. Universidad Pública de Navarra: Prof. A. Gil. MEC-Programa Nacional de Internacionalización de la I+D. Spain-Argentine (Prof. K. Sapag). (PRI-PIBAR-20111369). Years: 2011-2015.
New clay-based materials with technological and environmental applications. University of Salamanca. Prof. M.A. Vicente. MECD-Spanish-Brazilian Interuniversity Cooperation. (PHB20110164-PC). Years: 2012-2013.
National Council of Research and Technology of Argentina – CONICET, Argentine.
Universidade de Franca – UNIFRAN, Brasil
Università Degli Studi di Palermo – Upalermo, Italy.
University of Limerick – Ulimerick, Ireland.
Univerdidade do Porto – Uporto, Portugal.
Institute of Condensed Matter and Nanosciences – IMCN, Belgium.
Research stay for 6 months offered at the National Council of Research and Technology of Argentina (CONICET). CONICET is the main agency fostering science and technology in Argentina with over 10.000 researchers and 1.500 admin staff. The secondment envisaged at the Laboratory of porous solids of CONICET will give the fellow the opportunity of enlarging their collaborating network and building partnerships with researchers of South American countries.
Building collaborative networks
Entrepreneurship, business
IPR & Technology transfer
Grant, writing, CV writitng interviews
The group is involved in one of the Campus Iberus research clusters: NANOBACT "Control of antibiotics and drugs in surface waters through adsorption and photocatalytic processes" and the consortium of ANTIB_PLAST under the aCCeSS project for Cooperation and Transfer Public-Private Consortia "Frontiers innovations to solve two emerging agrofood problems in the aCCeSS territory: New nanobactericides against the antimicrobial resistance and characterization of nano and microplastics in waters and food chain products".