MCL/ Clinical medicine. FOS/ Organ and system pathophysiology
NUTRITION; PHYSICAL ACTIVITY; OBESITY; CHILDREN; ADOLESCENTS; GROWTH; ENERGY-DENSE FOODS; GENETICS AND ENVIRONMENT; OMICS; IN VIVO STUDIES; MOLECULAR BIOLOGY;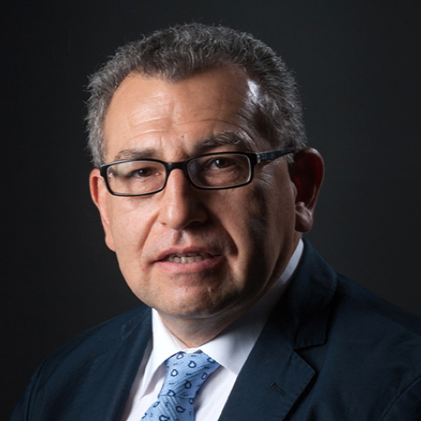 PROF. LUIS ALBERTO MORENO AZNAR
Supervisor
Luis A. Moreno is Full Professor at the University of Zaragoza (Spain), from May 2012. He is Medical Doctor (1982) and PhD (1986). He obtained Diplomas on "Human Nutrition and Dietetics" (1989) and in "Public and Community Health" (1993), at the University of Nancy (France). He is Fellow of the International Union of Nutritional Sciences (2013). He obtained the Award of the Lilly Foundation, on Clinical Research (2016). He is the coordinator of the GENUD (Growth, Exercise, Nutrition and Development) research group.
He was Principal Investigator in 32 Research projects supported by the Health Institute Carlos III (Spanish Government) and the European Commission (6th, 7th Frameworks and Horizon 2020).
He is author of more than 700 articles in scientific journals and more than 100 book chapters. The total number of citations obtained is 33.803. The average number of citations/year in the last 5 years (2016 to 2020) has been 3.784. The "h" index is 80. According to Clarivate Analytics, he was one of the most influential scientists worldwide (2018 and 2019), in the cross-field area.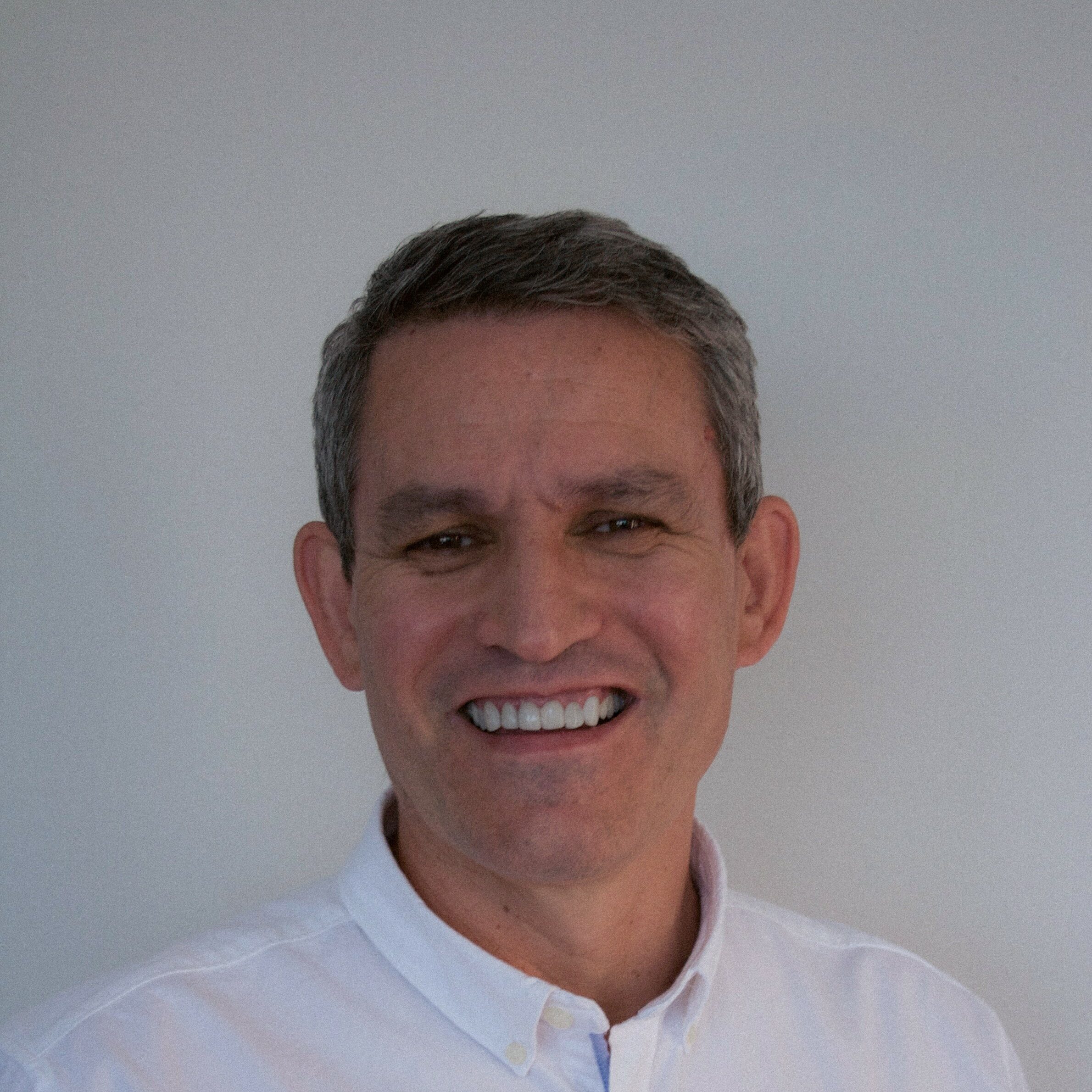 DR. JESÚS JIMÉNEZ LÓPEZ
Co-Supervisor
Jesús Jiménez did his PhD degree on Biochemistry and Molecular Biology at the University of Granada, Spain. He did a Master on Biotechnology at the Autonomous University of Madrid. He was postdoctoral fellow at the Massachusetts Institute of Technology (MIT), Cambridge, Massachusetts, USA from 1993 to 1995 and at the Tufts university, Boston, Massachusetts, USA, in 1996. He was Research Development and Innovation Director in Puleva Food, S.L. from 1997 to 2000, General Director of Puleva Biotech S.A. from 2000 to 2008. He was founder and general Director of Ingredientis Biotech S.L.U. from 2008 to 2013. From 2012 to 2014, he was Research Development and Innovation Director in Aceites del Sur – Coosur S.A. and from 2015 he is the Scientific Director of laboratorios Ordesa.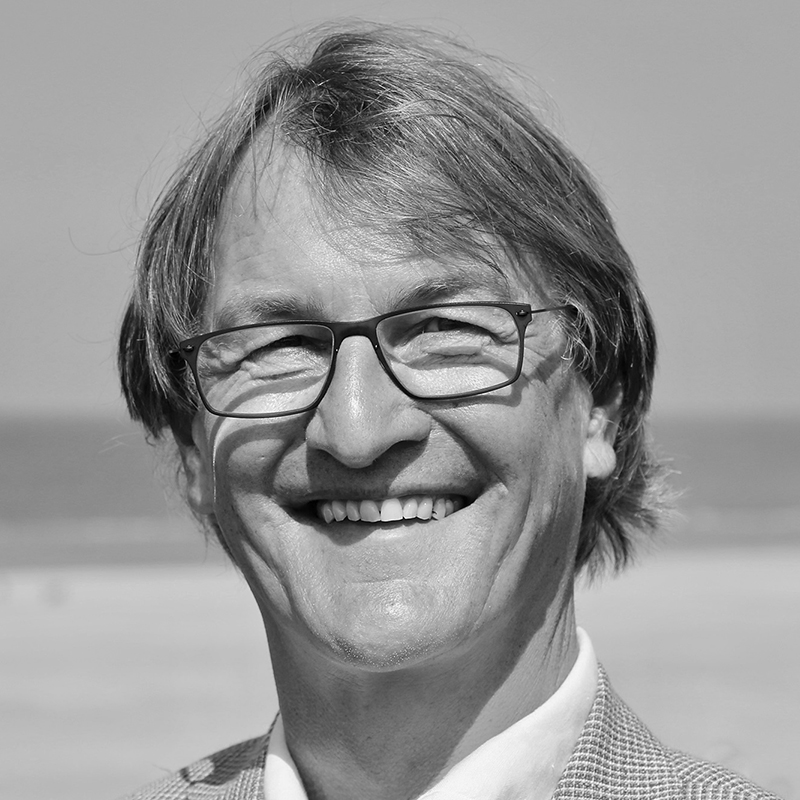 WOLFGANG AHRENS
Co-Supervisor
Prof. Dr. Wolfgang Ahrens is professor of epidemiological methods at the University of Bremen, Germany, Deputy Scientific Director of the Leibniz Institute for Prevention Research and Epidemiology – BIPS in Bremen and Head of the Department of Epidemiological Methods and Etiological Research. A key focus of his research addresses the causes of non-communicable diseases as well as their primary prevention and the scientific evaluation of intervention measures. Further research interests lie in the  use of secondary data for epidemiological research. He initiated the largest Europe-wide intervention study on overweight, obesity and other disorders in children conditioned by nutrition, lifestyle and social factors (www.idefics.eu; 2006-2012) and coordinated the subsequent prospective cohort study on lifestyle, diet and exercise in children, adolescents and their parents – the I.Family study (www.ifamilystudy.eu; 2012-2017). As network leader Professor Ahrens coordinates the research of the JPI HDHL PEN, Policy Evaluation Network: Public policies addressing health-related behaviours in Europe ((jpi-pen.eu) and the JPI HDHL project GrowH! (Obesity prevention tailored to critical transition periods in the early life-course; www.growh.eu, 2021-2024). He has published more than 450 international peer-reviewed papers and authored/edited twelve books, amongst them the Handbook of Epidemiology, major reference work.
The main research areas of the GENUD group are nutritional assessment of children and adolescents, epidemiology and prevention of nutrition-related disorders, especially obesity, and applied nutrition. The group is composed by more than 30 professionals. The GENUD group is member of the Food and Agriculture Institute of Aragón (IA2). The GENUD group has focused from its origin in the study of lifestyle (nutrition and physical activity) and its relation with growth and development in children and adolescents. The development of obesity in children is due in part to genetic susceptibility together with consumption of energy-dense foods. However, the interaction between genetic and environmental factors is still poorly understood. In this respect, the GENUD group has contributed to scientific knowledge with several publications. The group has participated in 9 DG Research (European Commission) funded projects. Most of them are interdisciplinary in nature: HELENA, IDEFICS, iFamily, ToyBox, Feel4Diabetes, GrowH! and DigiCare4You. Researchers in these projects include nutritionists, biochemists, paediatricians, endocrinologists, physical activity graduates, nurses and psychologists. Moreover, the group has long lasting experience of collaboration with different food companies and has obtained financial support by the CDTI, (Spanish Government), CENIT and CIEN programs.
Research projects
Multifactorial evidence based approach using behavioural models in understanding and promoting fun, healthy food, play and policy for the prevention of obesity in early childhood (ToyBox) (FP7) http://www.toybox-study.eu/
Investigating the determinants of food choice, lifestyle and health in European children, adolescents and their parents (I.Family) (FP7) http://www.ifamilystudy.eu/
Developing and implementing a community-based intervention to create a more supportive social and physical environment for lifestyle changes to prevent diabetes in vulnerable families across Europe (Feel4Diabetes) (H2020) http://feel4diabetes-study.eu/es/
An intersectoral innovative solution involving DIGItal tools, empowering families and integrating community CARE services for the prevention and management of type 2 diabetes and hypertension (DigiCare4You) (H2020)
Growing up healthy: Obesity prevention tailored to critical transition periods in the early life-course (GrowH!) (JPI A healthy diet for a healthy life) growh.eu
Relevant publications
Iguacel I, Fernández-Alvira JM, Ahrens W, Bammann K, Gwozdz W, Lissner L, Michels N, Reisch L, Russo P, Szommer A, Tornaritis M, Veidebaum T, Börnhorst C, Moreno LA; IDEFICS consortium (2018). Prospective associations between social vulnerabilities and children's weight status. Results from the IDEFICS study. Int J Obes (Lond);42(10):1691-1703.
Larqué E, Labayen I, Flodmark CE, Lissau I, Czernin S, Moreno LA (Corresponding author), Pietrobelli A, Widhalm K (2019). From conception to infancy – early risk factors for childhood obesity. Nat Rev Endocrinol;15(8):456-478.
Miguel-Berges ML, Santaliestra-Pasias AM, Mouratidou T, Androutsos O, de Craemer M, Pinket AS, Birnbaum J, Koletzko B, Iotova V, Usheva N, Kulaga Z, Gozdz M, Manios Y, Moreno LA; ToyBox-study group (2017). Associations between food and beverage consumption and different types of sedentary behaviours in European preschoolers: the ToyBox-study. Eur J Nutr;56(5):1939-1951.
González-Gil EM, Huybrechts I, Aguilera CM, Béghin L, Breidenassel C, Gesteiro E, González-Gross M, de Henauw S, Kersting M, Donne CL, Manios Y, Marcos A, Meirhaeghe A, De Miguel-Etayo P, Molina-Hidalgo C, Molnár D, Papadaki A, Widhalm K, Moreno LA, Bel-Serrat S. Cardiometabolic Risk is Positively Associated with Underreporting and Inversely Associated with Overreporting of Energy Intake Among European Adolescents: The Healthy Lifestyle in Europe by Nutrition in Adolescence (HELENA) Study. J Nutr. 2021 Mar 11;151(3):675-684.
Seral-Cortes M, Sabroso-Lasa S, De Miguel-Etayo P, Gonzalez-Gross M, Gesteiro E, Molina-Hidalgo C, De Henauw S, Erhardt É, Censi L, Manios Y, Karaglani E, Widhalm K, Kafatos A, Beghin L, Meirhaeghe A, Salazar-Tortosa D, Ruiz JR, Moreno LA, Esteban LM, Labayen I. Interaction Effect of the Mediterranean Diet and an Obesity Genetic Risk Score on Adiposity and Metabolic Syndrome in Adolescents: The HELENA Study. Nutrients. 2020 Dec 16;12(12):3841.
Leibniz-Institut für Präventionsforschung und Epidemiologie – BIPS, Germany.
Harokopio University of Athens – HUA, Greece
University of Ghent – Ughent, Belgium
Laboratorios Ordesa, S.L. – Ordesa, Spain
NOVAPAN S.L. – NOVAPAN, Spain
A secondment for 3 to 6 months is proposed at Laboratorios Ordesa. Laboratorios Ordesa has a Cereal Pilot Plant and Dairy Pilot Plant and a research Laboratory located at Scientific Parc of Barcelona, fully equipped to carry out basic and applied research using in vivo studies with a great variety of methodologies including molecular biology techniques, cell culture, OMICS (Metabolomics, Proteomics, Metagenomics, Transcriptomics, Lipidomics) and biofermentations. This secondment will offer the postdoctoral fellow an opportunity to use key infrastructure and find synergies in the transfer of knowledge between academia and industrial partners.
Another secondment will be offered at NOVAPAN for 3 to 6 months where he/she will contribute in the application to the latest findings in the human nutritional field. NOVAPAN is compromised with the development of new healthier products. On the other hand, the postdoctoral fellow will get experience in the industrial activity.
Also additional research stays will be possible at international collaborators: the university of Harokopio in Athens to host the postdoctoral researcher for training on lifestyle behaviors assessment methods and how to modify these behaviors in a positive direction; the university of Ghent in Belgium to contribute to a collaborative work on research lines in the field of diet, nutrition and public health and joint application of grants and projects; and the Leibniz-Institute for prevention research and epidemiology to get training on advance research methods and enlarge international partnerships.
Building collaborative networks
Fundraising (grants, projects)
Grant writing, CV writing, interviews
Business skills, entrepreneurship, leadership
Others:
R software, Scientific writing of papers, Systematic literature reviews
The postdoctoral researcher will work in collaboration with three academic groups from Bremen (Germany), Ghent (Belgium) and Athens (Greece). The group in Bremen coordinated the IDEFICS and iFamily EU projects. The group in Athens coordinated the ToyBox, Feel4Diabetes and DigiCare4You EU projects. The group in Ghent coordinated several work packages in the HELENA, IDEFICS and iFamily EU projects. Further collaborative work is expected with non academic partners: Laboratorios Ordesa S.L. and Novapan, which are partners of GENUD in two national projects (SMARTFOODS and MedKids).