CTQ / Chemical sciences and technology
OPTICAL NANO BIOSENSORS; ENZYMATIC REACTIONS; FLAVOENZYMES; BLOOD CLINICAL PARAMETERS (GLUCOSE, LIPIDS); CONTINUOUS MONITORING; HEMEPROTEINS; BIOGENIC AMINES; NANOMATERIALS (GOLD NANOPARTICLES; NANOCLUSTERS); THEORETICAL STUDIES; SIGNAL MODELLING; DATA MANAGEMENT; IMPLEMENTATION IN DISPOSABLE DEVICES (TEST STRIP, LATERAL FLOW SYSTEMS) AND SMART PACKAGING; DIGITAL IMAGE DETECTION SYSTEMS.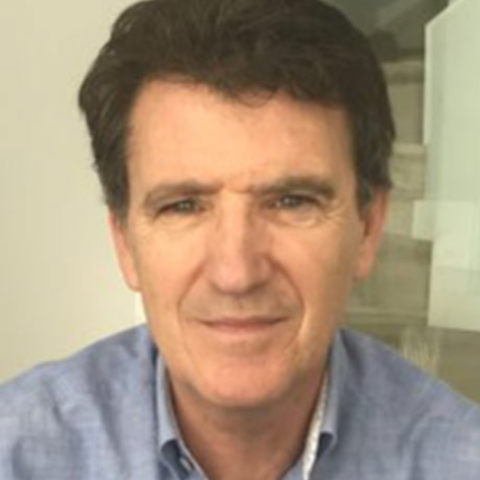 PROF. JAVIER GALBÁN BERNAL
Supervisor
Prof. Javier Galbán is full professor at the University of Zaragoza. His main research line has focused on the design of reversible optical (nano)biosensors. Consisting of reagentless systems based on the optical properties (molecular absorption and luminescence) of the enzymes (intrinsic and/or due to fluorophores or nanomaterials linked to them) immobilized in appropriate supports (polyacrylamide and analogs). The membranes obtained are implemented in portable devices (integral development of analyzers) or are designed for implantable devices. The mathematical modeling (involving the enzyme kinetic) of the analytical signal is used to provide an explanation and prediction of the analytical capabilities of the enzymatic methods. Clinical (glucose, cholesterol, phospholipid…), environmental (peroxides, pesticides,..) and food (biogenic amines) analyte are the target of these systems. As a summary of this trajectory: about 130 papers published in peer-reviewed international journals; about 250 conference abstracts in national and international conferences; 4 patents dealing with sensors or instrumental devices; about 2100 citations, h-index =26, i10-index=63.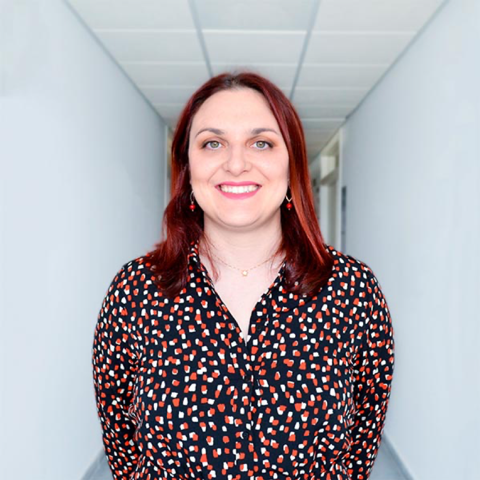 DR. ROSA MONGE
Co-Supervisor
Dr. Rosa Monge obtained her Master degree in Applied Mechanics by the University of Zaragoza in 2011 and her Ph.D. in Mechanical Engineering by the University of Zaragoza in 2017. In 2016, she co-founded Beonchip S. L. with the devices developed during her PhD. She is the manager of the Research and Development Department of BOC and her research focuses in the design and development of new microfluidic devices to mimicking different organs of living bodies. In 2017, she was recognized by the "MIT Technology Review Magazine" as one of the ten best young talents in Spain, and she received an award for the creation of microfluidic devices for cell culture in a biomimetic environment. She was also received, in 2017, the "Third Millennium Prize" in the young research talent category. In 2018 she was recognized with the award "Go Health Awards, 1st edition", and with the award "XII Edición premio jóvenes empresarios de Aragón".  She has several scientific papers in design and fabrication of microfluidic devices and holds 6 patents in this field. She has supervised 13 BSc/MSc projects and several students for industry secondments. The team is currently supervising 2 industrial doctorates.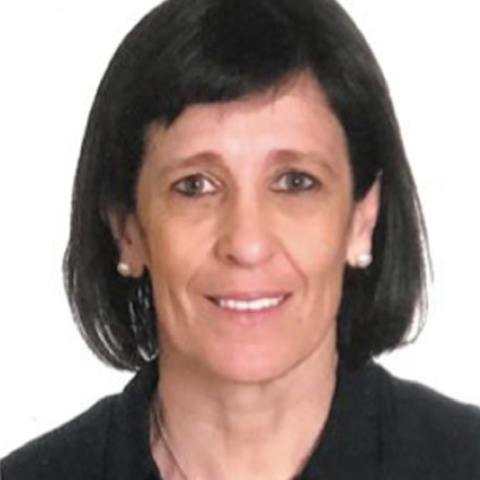 SUSANA DE MARCOS RUIZ
Co-Supervisor
Dr. de Marcos has focused her research in the development of analytical methodology based on the use of the optical properties of enzymes. During the last 25 years, she has studied several enzymatic reactions (Glucose oxidase, Choline oxidase…) in order to predict the response of the analyte and to develop optical biosensors based on the self-indicating properties of the enzymes. This experience has allowed to go one step further and to develop biosystems based on the use of the optical properties of nanomaterials coupled to enzymatic reactions. As a summary of this trajectory: recognized 4 six-year research periods, 60 publications in journals of the JCR, supervision of 5 doctoral theses and continued participation in national research projects, as well as the transfer of knowledge through 4 patents and six collaboration with companies in the sector (1 six-year transfer period requested); about 1400 citations, h-index=23, i10 index=38.
The most important expertise areas of the group deal with the development of optical monitoring systems and disposable test based on (nano)(bio) sensors and enzymatic reactions. These devices and methodologies have been focused in blood samples (clinical parameters such as glucose or lipids) and edibles, especially biogenic amines (histamine, tyramine, putrescine, cadaverine). Relevant achievements related with the strategic areas of Campus Iberus include: 1) The development of monitoring (continuous) optical analyzers based on the optical properties of enzymes (flavoenzymes and hemeproteins) and 2) The generation of nanomaterials (gold nanoparticles and nanoclusters) as a new indicating strategies for nanobiosensors, and their implementation in disposable devices (test strip or lateral flow systems) and smart packaging (in collaboration with AITIP). Currently we are increasing the feasibility of our systems by combining them with digital image detection systems (smartphone and digital cameras). Most of our research also include theoretical studies for signal modeling and data management.
The research group was founded more than 15 years ago. Today is formed by 4 analytical chemistry professors, two of them belong to the editorial board of the journal Microchimica Acta. Additionally, we frequently work in collaboration with other research groups: Grupo de Separación y Detección at the Institute of Carboquímica (coordinated by Dr. Vicente Cebolla) and BIONANOSURF at the Institute of Nanoscience and Materials of Aragón, coordinated by Dr. Jesús Martínez de la Fuente. Moreover, we have occasional collaborations with other researchers and companies: Institute of Analytical Chemistry, Chemo- and Biosensors (Dr. Thomas Hirsch, University of Regensburg); Grupos de Sensores y Biosensores (IP: Dr. Julián Alonso, Universidad Autónoma de Barcelona), Aitiip Technological Center (Comunidad Autónoma de Aragon) and BSH Corporative Innovation and technology center (Director: Dr. Miguel Angel Buñuel).
Patents:
ES2531303/P201331324. Aparato de cocción doméstico 2015. BSH ELECTRODOMÉSTICOS ESPAÑA. S.A
1-1605. Hausgerät zur zubereitung von lebensmittel sowie verfahren zum betreiben eines derartigen hausgeräts 2014. BSH Bosh und Siemens Hausgeräte GmbH.
ES2396091/P201131104. Aparato doméstico para la preparación de alimentos, y procedimiento para accionar un aparato doméstico de tal tipo 2014. BSH Electrodomésticos España SA.
ES2397038/P201131103. Dispositivo de análisis para el análisis de sustancias volátiles en un vapor generado mediante calentamiento de aceite alimentario, y procedimiento para la realización de tal análisis 2014. BSH Electrodomésticos España SA.
ES2328889/P200800503. Biosensor óptico enzimático 2010. OXCTA SL.
Célula de flujo para determinaciones analíticas. 2005. Universidad de Zaragoza
Procedimiento de análisis en continuo de compuestos poliaromáticos en caliente y en fase gas y un dispositivo para su puesta a punto. 2002
Cubeta de gases con separador de membrana para la medida directa por espectrometría de absorción molecular UV-Vis en fase gas de compuestos volátiles. 2001. Universidad de Zaragoza-
Beonchip S.L., Zaragoza, Spain.
The postdoctoral fellow will follow a 3 months secondment at the company BEONCHIP under the supervision of Rosa Monge, CEO of BEONCHIP Company.  BEONCHIP is a 15 years old biotech company that has received 8 awards, owns 6 patents and is involved in 8 projects (6 European ones). BEONCHIP is specialized on the design, fabrication and commercialization of microfluidic devices for cell culture applications. The research line, which will develop the postdoctoral researcher, is aligned with the company's current interest in the development of device based on biological sensors. During the stay at BIONCHIP, the postdoctoral researcher will have the opportunity to carry out not only the design of the investigated devices but also their manufacture and commercialization.
Building collaborative networks
Fundraising (grants, projects)
Entrepreneurship, leadership
The Research Group is part of the Instituto de Nanociencia y Materiales de Aragón (INMA) (https://inma.unizar-csic.es/en/home/) which is an interdisciplinary research institute dedicated to R&D in nanoscience and nanotechnology. The mission of the Institute is to develop its three research areas (Nanobiomedicine, Nanomaterials and Physics of nanosystems) through training and cutting edge facilities that enable its researchers the development of national and international projects in these areas. Both the high level of facilities and, especially, the acquisition of the Transmission Electron Microscopy ("Titan") in 2009 has enabled the Institute to be selected by the European Union to lead the Trans-Pyrenees Action on Advanced Infrastructures for Nanoscience and Nanotechnology of the SUDOE Región (TRAIN2) in the Iberian Peninsula and Southern France, which brings together 20 leading research centers. Since its foundation, the Institute has licensed 21 patents (5-Extension PCT in Europe, 1-Extension United States, 7 patents licensed to companies and 2-exploitation).