CTQ/ Chemical science and technology
IQM/ Chemical engineering
MEMBRANE MATERIALS (SILICATES; ZEOLITES; MOFS, GRAPHENE); NANOMATERIALS; HYBRID MATERIALS (POLYMER/NANOPARTICLE); ENERGY-EFFICIENT SEPARATION; GAS SEPARATION; NANOFILTRATION; PERVAPORATION; OSMOTIC DISTILLATION; GREENHOUSE EMISSIONS; WATER PURIFICATION; MICROPULLANTS; GAS SEPARATION (H2/CO2 AND CO2/N2 MIXTURES); CO2 REDUCTION; SUSTAINABILITY; ECONOMICAL RATES; MEMBRANES SCALE-UP.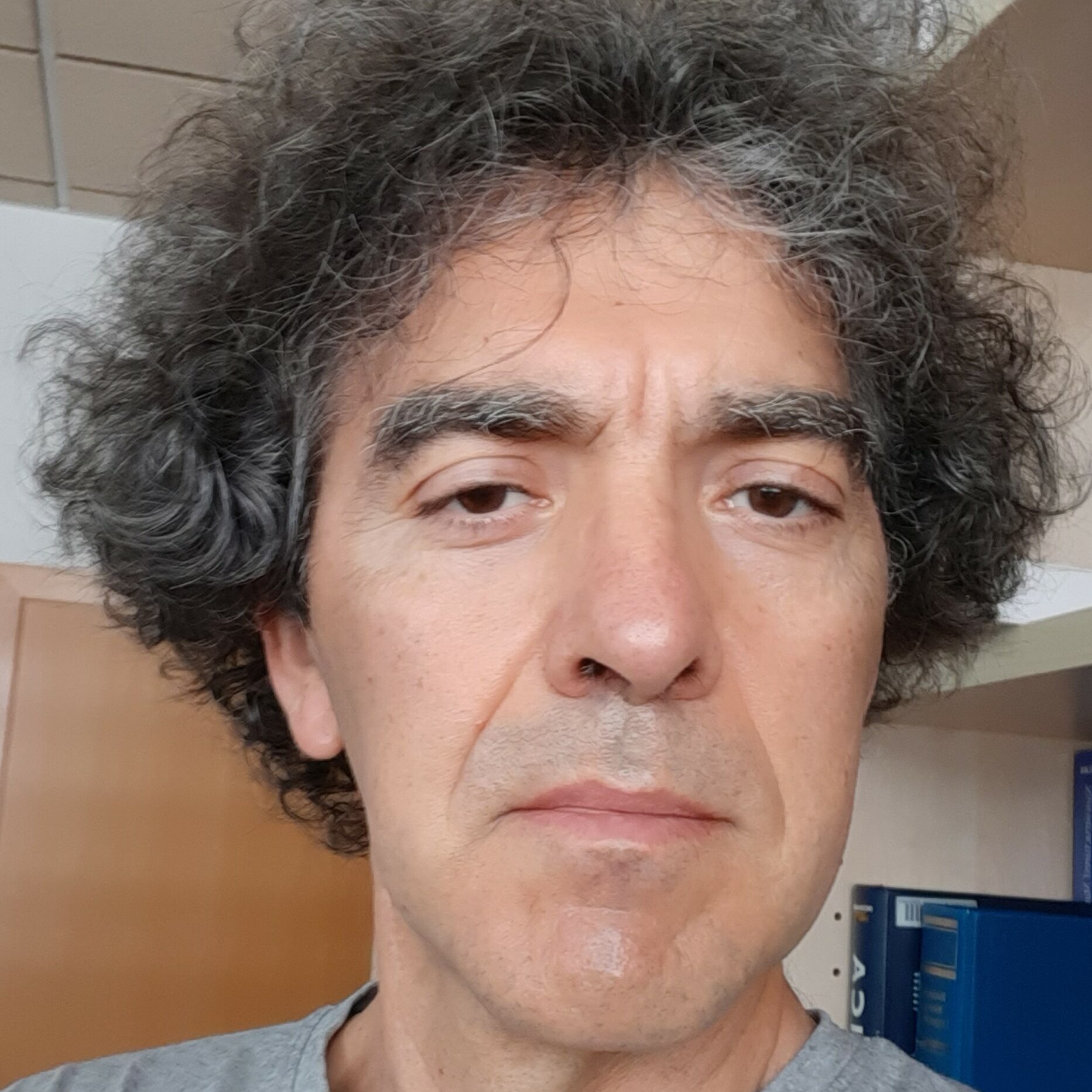 PROF. JOAQUIN CORONAS
Supervisor
Prof. Joaquin Coronas (ORCID 0000‐0003‐1512‐4500; Scopus ID 7004692070) is a Full Professor of Chemical Engineering at the University of Zaragoza (UNIZAR). He studied Chemistry (specialty Chemical Engineering) at UNIZAR, where he received his B.Sc. (1990) and PhD (1995, special award). He has undertaken research stays in France (IRC‐CNRS), USA (U. Boulder and U. Minnesota) and Portugal (U. Aveiro). His current interests are related to the synthesis of silicates, zeolites and MOFs and their application in membranes (gas separation, pervaporation, nanofiltration, osmotic distillation) and encapsulation. He has been involved in several European projects, and also industrial projects with national and international companies. Ca. 240 referred publications, 19 patents, 16 book chapters, 2 books (being the only author), 31 PhD supervisions (6 more in progress). H index of 64 (Google Scholar); 57 (Scopus). He is included in the "Stanford University World's Top 2% Scientists List" classified as 9th of U. Zaragoza and 174th of World Chemical Engineering (over 55697 researchers in this area).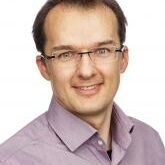 JONAS GURAUSKIS
Co-Supervisor
Dr. Jonas Gurauskis (ORCID 0000-0002-4308-1686; Scopus ID 56195546400) is cofounder and CEO of AENEAM Advanced Membrane Technologies S.L. He is a former senior researcher at the Technical University of Denmark (DTU) and current ARAID senior researcher at CSIC. Dr. Gurauskis has >18 years of experience in energy conversion, catalysis and gas phase separation technologies. He has a broad experience in technology transfer from laboratory to pilot scale, IP management and business opportunity development. AENEAM I.V.S. was initially founded in 2016 as a spinoff of the Technical University of Denmark (DTU) and was transferred to Spain in 2017 as AENEAM Advanced Membrane Technologies S.L. (AENEAM).  AENEAM specializes in processing and technology transfer when it comes to advanced technical materials, their functionalization and their evaluation/testing on demand. Specific fields of expertise are, but not limited to: 1) Cross‐flow biological reactors. 2) High temperature solid oxide      fuel      cells / electrolysers. 3) Hierarchical porosity solid oxide and metal support structures.   4)  Gas separation membranes and contactors. 5) Self‐sustaining enzymatic/microbial fuel cells for bioremediation and biotransformation processes.
AENEAM has extended experience in contractual research with numerous research institutions and participation in H2020 projects:  EIC‐SMEInst‐20182020 – BIOCER (Leader, GA ID: 816085), MSCA‐ITN‐EID ‐ INTERfaces (Beneficiary, GA ID: 860414).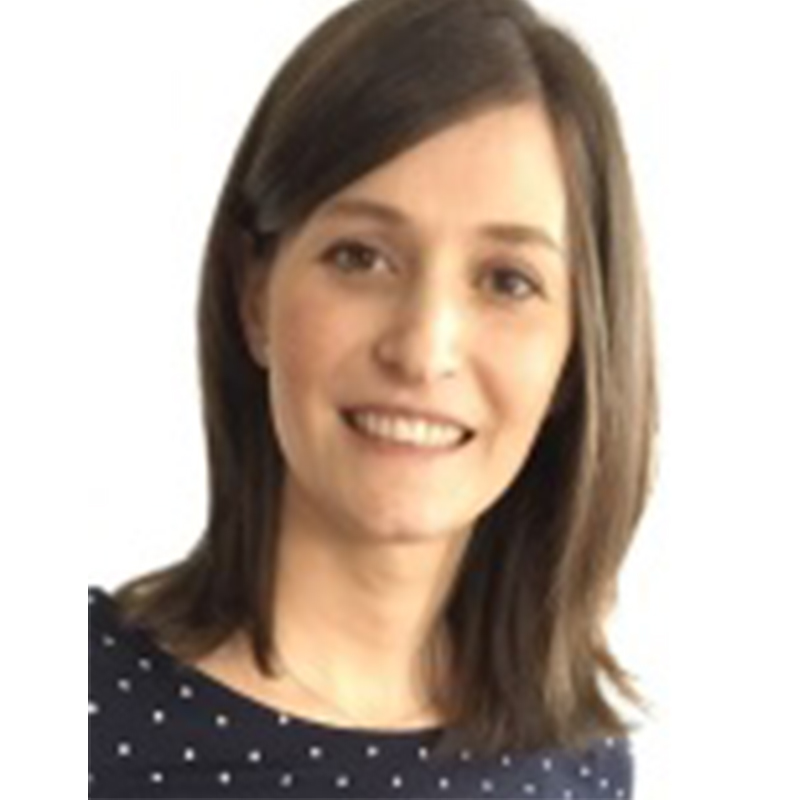 DR. PATRICIA GORGOJO
Co-Supervisor
Dr. Patricia Gorgojo (ORCID 0000-0002-6905-714X; Scopus ID 23977883700) is a Ramon y Cajal Fellow (Fellowship success rate < 10%) at the University of Zaragoza (UNIZAR). She obtained her PhD from The University of Zaragoza in 2010 and was Postdoctoral Researcher at Imperial College London (Oct 2011-May 2013) and at The University of Manchester (June 2013- August 2014).  She was appointed Lecturer at The Department of Chemical Engineering and Analytical Science (CEAS) at Manchester in Sept 2014 and was in the post until April 2021. She has been PI in an EPSRC-New Investigator Award (EP/S032258/1) and a Royal Society Project on membrane distillation and gas separation technology with graphene-based membranes. She has been co-I in a large project funded by Innovate UK with partners from the aerospace industry, and a FLAG–ERA JTC 2019 project with partners in Spain and Italy.  She is co-author of a total of 50 publications (40 scientific papers, 4 reviews, 1 Book chapter, 5 conference papers), published in leading international journals including Adv. Funct. Mater., JACS, J. Mater. Chemistry A, J. Membr. Sci. and Chem. Eng. J. Her papers have received > 1900 citations and she has an h Index of 21. The majority of publications (44) are in SCI journals, with 14 publications as corresponding author. She has graduated 3 PhD students as mains supervisor in Manchester (6 more in progress) and has recently been awarded the I3 accreditation by the Spanish Secretaria General de Universidades.
The Membrane Group (MG) from the Institute of Nanoscience and Material of Aragón (NMA) has more than 25 years of experience in molecular separations with membranes. It belongs to the Catalysis, Molecular Separations and Reactor Engineering Group (CREG) with 6 professors, 9 senior researchers, 8 postdocs, 11 PhD students. The main interest of the MG is the development of membrane materials (silicates, zeolites and MOFs) for energy‐efficient separations. The MG has active academic collaborations with U. Edinburgh (N.B. McKeown), U. Manchester (P. Budd), U. Eindhoven (S. Calero), U. Twente (N.E. Benes), CNRS (C. Serre, G. Maurin, P. Llewellyn), U. Hannover (J. Caro), U. Dusseldorf (C. Janiak), U. Saint Andrews (P. Wright), VSCHT Prague (V. Fila), U. Surrey (J. Lee). The group counts with Non‐academic partners SASOL TECH., IQE, ERCROS, NUREL, ORACHE DESINFECTION with bilateral research agreements. Others collaborate through the current European projects: POLYMEM, JOHNSON MATTHEY, TECNALIA, etc.
Within the IberusExperience programme the Membrane Group aims at the development of functional membrane materials to improve separation processes and solve environmental issues such as energy generation, greenhouse emissions and water purification. The current research covers the design, synthesis and characterization of nanomaterials (silicates, zeolites, MOFs and graphene derivatives) and hybrid (polymer/nanoparticle) materials and their use as membranes for gas separation, nanofiltration, pervaporation and osmotic distillation.
European projects:
INNOMEM (2020‐2024). Open Innovation Test Bed for nano‐enabled Membranes. GA No. 862330.
MEMBER (2018‐2021). Advanced membranes and membrane assisted processes for pre‐ and post‐ combustion CO2 GA No. 760944.
M4CO2 (2014‐2017). Energy efficient MOF‐based mixed matrix membranes for CO2 GA No. 608490.
19 granted patents, being the most recent ones:
Pastilla desinfectante para superficies, con repelente de suciedad y procedimiento de obtencion de la misma. J. Coronas, R. Monteagudo, S. Mayenco, L. Gracia. Filed by ORACHE DESINFECTION SL, 1/3/2018, ES2672113B2.
Organic‐inorganic porous hybrid material, method for obtaining it and use thereof. Pérez, F. Cacho, J. Coronas, C. Téllez. Filled by UNIZAR and Industrias Químicas del Ebro (IQE), 16/3/2016 ES2682056B1 (with exploitation agreement).
Tablets for treating and disinfecting water. Coronas, L. Paseta, E. Simón, F. Gracia, F. España. Filed by ERCROS, 16/12/2014, ES2574332B1, EP3232789A1.
Advanced Membrane Technologies – AENEAM, Spain.
A secondment for 6 months will take place at AENEAM Advanced Membrane Technologies S.L. The facilities provided by AENEAM, together with their experience in scaling up the technology and in transferring materials from laboratory to pilot scale is of great value for the purposes of the project. The aim is to manufacture and scale up membranes capable of achieving separation of CO2 at economical rates, and then reducing its emissions to the atmosphere. Dr. Jonas Gurauskis entrepreneur experience will path postdoctoral researchers' scientific expertise to further knowhow transition to applied research related to gas separation membranes (low and high temperature) and contactors. In addition, the postdoctoral researcher will learn state of the art conformation routes to manufacture highly beneficial hierarchical porosity structures intensification, a highly added value feature for mass flow related processes.
Building collaborative networks
Fundraising (grants, projects)
Bridging academic and non‐academic sector
Business skills, Entrepreneurship and Leadership
Specific skills
Coding and programming skills. Basic IT skills.
The project proposed for the postdoctoral fellowship under the IberusExperience programme will focus on the development of membranes for removal of micropollutants from water and gas separation focusing on H2/CO2 and CO2/N2 mixtures. This second application will be conducted in collaboration with AENEAM Advanced Membrane Technologies S.L. Membranes are intrinsically multidisciplinary involving Chemical Engineering, Polymer and Materials Science and particularly industrial approach, this reinforced with AENEAM collaboration. It is desirable that the postdoctoral fellowship has experience in both water treatment and gas separation with membranes.