CTQ / Chemical science and technology
HOMOGENEOUS CATALYSIS; ORGANOMETALLIC COMPOUNDS; SUSTAINABLE CHEMICAL PROCESSES; HYBRID CATALYSTS; NANOSTRUCTED MATERIALS; GRAPHENE OXIDE; CARBON NANOTUBES; IMMOBILIZED MOLECULAR CATALYST (SILICA); CHEMICAL TRANSFORMATION OF GREENHOUSE GASES; SUSTAINABILITY.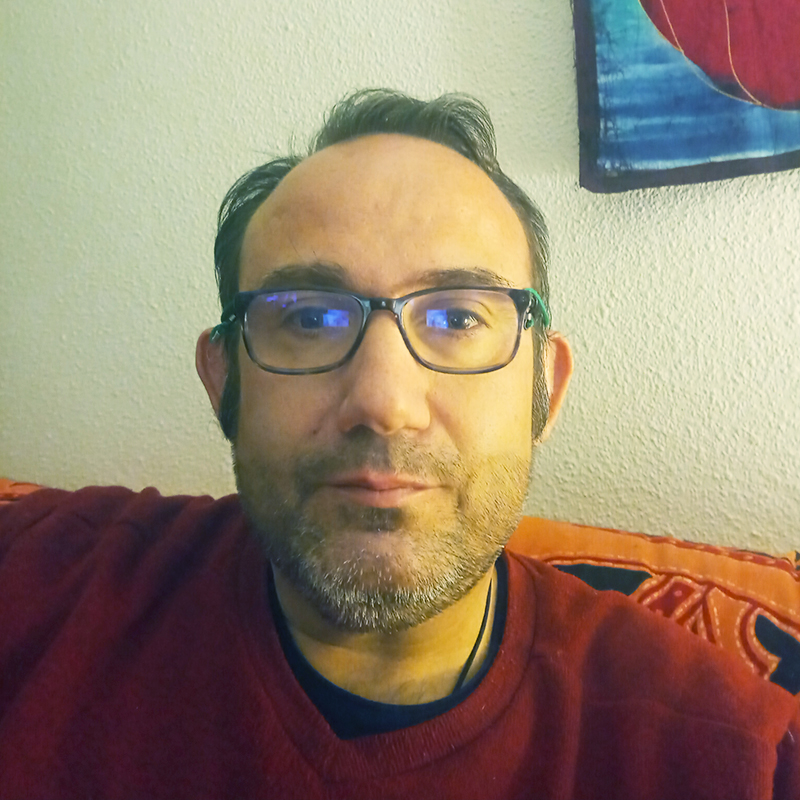 PROF. FRANCISCO J. FERNÁNDEZ ALVAREZ
Supervisor
Dr. Francisco J. Fernández Alvarez is Professor Titular at the University of Zaragoza. His research is focused on the development of sustainable chemical processes through the application of transition-metal based catalysts. He co-author of 53 papers (44 in Q1-JCR; h index = 25) and 2 Book Chapters, so far. He was awarded the Prize of the Royal Academy of Sciences of Zaragoza (2013). He has tutored more than 20 graduate students, 4 doctorates and 2 post-docs. He has participated in several projects, 2 as principal investigator (UZ2015-ClE-04) and MICIN PGC2018099383-B-IOO), as well as in contracts with the industry, 2 as principal investigator (BSH-OTRl-2017-0284; BSHOTRl-2018-0318). He has co-organized the symposium: S4-Catalytic small molecules activation and sustainable C02 conversion of the 37 Biennial of the RSEQ (San Sebastián, 2019), and his research has been disseminated in TV, radio, and other science events. Previously he has a trajectory working in other universities and public institutions, some abroad: Univ. of Alcalá (Madrid) (PhD), Univ. of Zürich (Switzerland) (postdoct), ICMA-CSIC (researcher), Univ. of Zaragoza (postdoct, Assistant and Associate Professor) and he also has experience in the industry Sibelco-Spain (Utiel) (Lab manager). He is Topic Editor of the journal Catalysts (IP = 3.52) and evaluator for several agencies: AEI (Spain), CNRS (France), Ibercaja Fundation, University of Oviedo (Asturias – Spain) and international editorials (RSC, ACS and Wiley).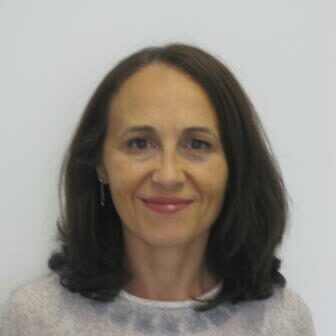 DR. CARMEN ARTAL LAHOZ
Co-Supervisor
Doctor Cum Laude in Chemistry by the University of Zaragoza with more than 20 years of experience in both public and private sector. She has an extended professional career in R&D in several companies and research centers such us BASF, Philips Research Lab, Continental Tires and Persan. She has wide experience in Material Science, around different topics such as liquid crystals, detergents, and surface functionalization. In her current position as Head of Advanced Materials, she is responsible of technologies related to Surface chemistry with global company scope.
As part of BSH, she has participated in private projects related to surface functionalization. As a result, she is co-author of more than 60 patents since 2008, some of them commercialized since 2011. She has tutored more than 15 graduate students, 2 doctorates and 1 post-doc in BSH. She has been scientific supervisor of a senior post-doc fellowship as BSH responsible of a granted Marie Sklodowska-Curie Individual Fellowship (ENSURE4LlFE, 2014-2016) for surface functionalization on PP and stainless-steel surfaces.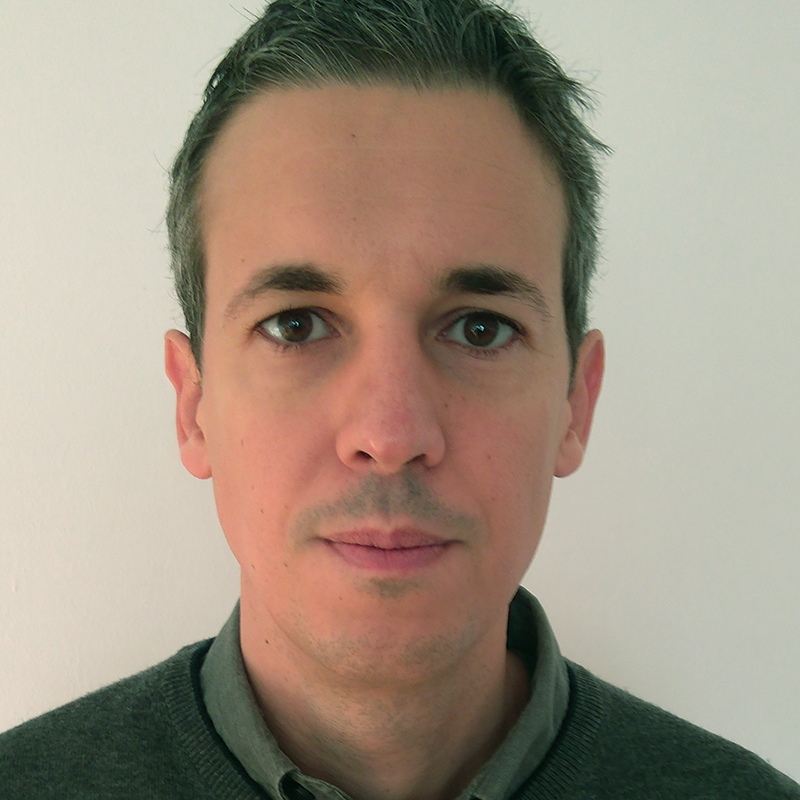 MANUEL IGLESIAS ALONSO
Co-Supervisor
Manuel is researcher at the Institute of Chemical Synthesis and Homogeneous Catalysis (ISQCH), CSIC. His research is focused on the rational design and synthesis of new catalysts for the development of sustainable processes. He has been awarded the Prize of the Royal Academy of Sciences of Zaragoza in 2015. Previously he did his PhD at Cardiff University, post-doctoral stay at University of Fribourg, post-doctoral stay University at College Dublin, and "Juan de la Cierva" and "Ramón y Cajal" grants at the University of Zaragoza.
He has a total of 45 papers (38 in QI-JCR) and 3 Book Chapters, h index: 22 / MO index: 32. He is principal investigator of 2 projects (UZ-CUD UZCUD2018-ClE-01 and MICIN RT12018-099136-A100) and he has participated in projects with the industry too (FOTOFREC RTC-2017-6504-5 and industrial PhD UZ-MIglesiasISQCHAriño Duglass). He is also evaluator for several research agencies (AEI, DAAD, NWO, Ibercaja Fundation) and international journals (e.g. J. Am. Chem. Soc., Organometallics, ChemCatChem, Adv. Synth. & Catal.).
Dr. Manuel is currently directing his research efforts to the development of catalytic systems that allow the use of a I-ICOOH-C02 cycle for hydrogen storage.
The group Homogeneous Catalysis by Organometallic Compounds (CatHCO) is a reference Research Group in the scope of Aragon (E42 20R). Our research is focused on the preparation of new transition metal organometallic compounds and study their application as catalysts for Sustainable Chemistry processes. We are interested in homogeneous catalysis and in hybrid catalysts based in nanostructured materials (graphene oxide and carbon nanotubes) and mesostructured (silica) as a support for the immobilization of molecular catalysts. The group's activity is articulated in four lines of research: i) Development of sustainable catalytic processes for the chemical transformation of greenhouse gases and other small molecules into products of potential economic interest, ii) Development of catalytic processes for energy storing in energy vectors, iii) Development of sustainable catalytic fine chemical processes, iv) Development and study of biocompatible systems.
Our group is composed of 12 full-time and 6 temporary members and it is coordinated by Prof. Jesús J. Pérez Torrente. We regularly collaborate with companies. For instance, recently we have participated in the following contract with Ariño-Duglass; BSH Electrodomésticos España; lbérica de Sales S. A. and PeroxyChem Spain. During the last 5 years, we have published more than 110 papers in the last 5 years (95% in QI-JRC). And supervised 10 PhDs.
The group's funding comes from competitive projects (CTQ2015-67366-P, CTQ2016-75884-P, RYC2016-20864, RTC-2017-6504-5, RT12018-099136-AIOO , PGC2018-099383-B-lOO and PID2019-103965GB100), Government of Aragón (E42 17R), and the University of Zaragoza (UZCUD2018-ClE.01, UZ2018CIE-06).
The group is involved in interdisciplinary projects with different companies: Ariño-Duglass, BSH Electrodomésticos España, S.A.; lbérica de Sales and PeroxyChem Spain.
BSH Electrodomésticos – BSH, Zaragoza, SPAIN
ITQB NOVA, Instituto de Tecnologia Química y Biológica António Xavier de la Universidade
Nova de Lisboa – Portugal (Dra. Beatriz Royo)
Université de Pau et des Pays de l'Adour
A research secondment for 6 months will be done at BSH company. BSH offers as added value a lighthouse regarding industrial and economic point of view to innovation. This means that the fellow will be trained in additional nonscientific skills such as in data reporting for business objectives, communication in business meetings, cost analysis as market surveillance, patent process, etc. Moreover, living the daily work in an international company will provide the fellow an excellent opportunity to enhance his/her career opportunities and work with researchers of different backgrounds and sectors (chemistry, analytics, sensors, electronics).
Additionally, ITQB NOVA, which is a Research Institute of the Universidade Nova de Lisboa (one of the most prestigious ones in Portugal) will support the fellow by providing training/career development opportunities. Dr. Beatriz Royo will provide expertise in the development of catalysts based on cheap and Earth abundant first-row transition metals for a number of organic transformations including hydrosilylation, hydrogen borrowing processes, oxidative coupling reactions, and catalytic methods for CO2 activation. They will also contribute by providing access to large equipment facilities such as NMR facility CERMAX (main centre of the Portuguese NMR Network), mass spectrometry, among others, and providing access and training in specific methods, e.g. electro- and photocatalysis.
Fundraising (grants, projects)
Others
skills and strategies for disseminating research
Grant writing, CV writing, interviews
Business skills, entrepreneurship, leadership
The scientific activity of the group is complemented by an extensive dissemination activity of their results. (over 100 oral communications and posters), invited lectures, scientific meetings and national and international universities and research centers and organization of national and international scientific meetings.
The group also carries out important work in the academic and scientific training of undergraduate and postgraduate students and teaches at all university levels. During the last 5 years, more than 30 End-of Degree and End-of-Master Projects have been developed in our group, some were PhDs from international Universities such as LIAquila (Italy), Guadalajara (Mexico), Mizoram University (India) and the National Autonomous University of Mexico (Mexico). The candidate will have the opportunity to supervise PhD, Master and Undergraduate students. So far, all our PhD and Postdoc students have found good academic or non-academic jobs (during their stay with us or within 6 months after finishing).