PHA / Studies of the past, history and archeology
HIS/ History ARQ/ Archeology
LATIN AND PALAEOHISPANIC EPIGRAPHY; ANCIENT HISTORY OF HISPANIA; PALAEO-EUROPEAN LANGUAGES AND EPIGRAPHIC CULTURES; CULTURAL HERITAGE DISSEMINATION.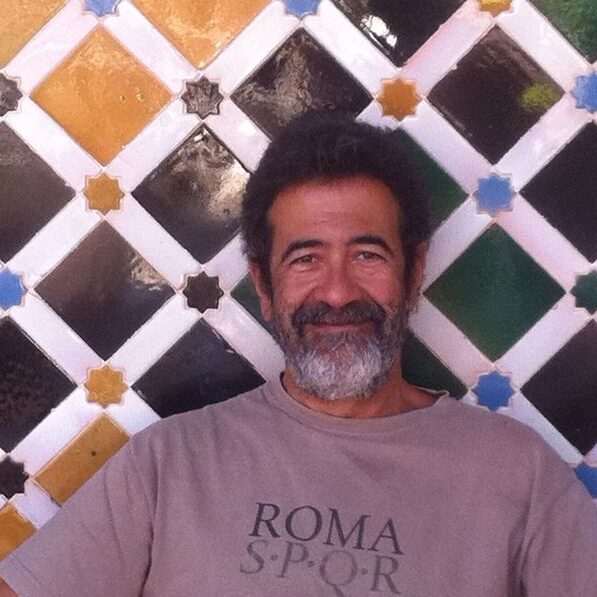 PROF. FRANCISCO BELTRÁN LLORIS
Supervisor
Professor of Ancient History and currently ViceRector for Internationalization and Cooperation at the University of Zaragoza. His main lines of research are: Latin and Palaeohispanic epigraphy; ancient history of Hispania; irrigation systems in the Roman West; Palaeo-European languages and epigraphic cultures. PI of 8 projects of the R+D+I Spanish Plan since 1988 and of the COST European network 'Ancient European Languages and Writings' (2016-2019), taking part in other European projects (KA201 SELECT, 2020-2023; MSCA-RISE-2020 xFORMAL, 2021-2025). He collaborates with Hesperia Data Bank, Corpus Inscriptionum Latinarum (Berlin) and has been visiting professor at École Normale Superieure, 2010. He is author of 200 articles and 14 monographs, and editor of 15 books, as well as director of the journal Palaeohispanica and the series The Roman Cities of Hispania (L'Erma di Bretschneider, Rome) and AELAW Booklets (PUZ, Zaragoza). He is member of the AIEGL Committee and of the Committee of the Colloquiums on Palaeohispanic Languages and Cultures, and corresponding member to the Spanish Royal Academy of History.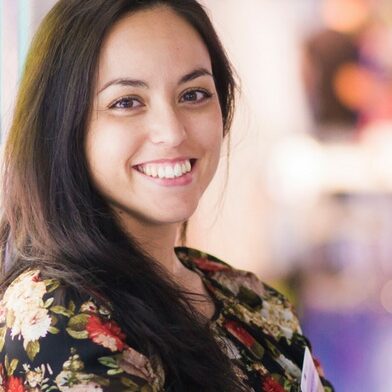 DR. MARÍA JOSÉ ESTARÁN TOLOSA
Co-Supervisor
Maria is Ramón y Cajal researcher at the Classics Department of the University of Zaragoza. Her main lines of research are: Palaeoeuropean Epigraphy, Language contact and bilingualism in the ancient Mediterranean, Latinization, Palaeoeuropean religious dedications, Palaeohispanic coin legends. She was awarded Premio Pastor de Estudios Clásicos 2014, Premio Susini 2017 and Premio Aragón Investiga 2018. She was a former Marie Curie fellow at the Université libre de Bruxelles. She is an active collaborator in national and international projects: Hesperia, LatinNow, RIIG, and EsCo, among others, as well as author of c. 50 scientific works (monographs, articles, scientific editions) and c. 40 conference papers. She is secretary of the journal Palaeohispanica.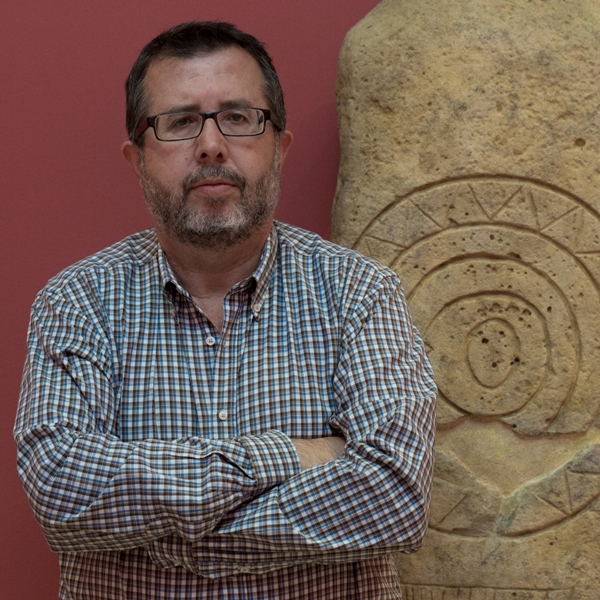 ISIDRO AGUILERA
Co-Supervisor
Ph. D. Director of the Museum of Zaragoza, member of the Research Team "Firts inhabitans of the Ebro Valley". His main lines of research are: Late Prehistory, social and economic systems in preclassical society, Latin knowledge at hispanic rural areas.  He has been involved in the European projects: KA201 SELECT, 20209-2023; MSCA-RISE-2020 Xformal. He is author of papers about prehistory and archaeology, and corresponding member to the Academy for Fine Arts of San Luis.
Territorial and Social Development
The research team is part of the research group Hiberus and of the Institute of Heritage and Humanities (Instituto de Patrimonio y Humanidades) of the University of Zaragoza. It has a long experience in researching ancient languages and the epigraphic heritage, and in its enhancement through the exhibition in museums or the creation of interpretation centers (Lengua, escritura y epigrafía ibéricas. Ruta ibérica, Cretas 2007) and tools. The team is made up of historians and linguists and carries out an interdisciplinary research as shown by its journal Palaeohispanica. It has relevant international connections and it has developed various national and European research projects, among the latest one is devoted to the elaboration of the mapping of Paleo-European languages (Etruscan, Iberian, Gallic, etc.) with a focus on secondary schools (KA201 SELECT, 20209-2023) and another one to connect cultural heritage and citizens through informal means (such as virtual and augmented reality; MSCA-RISE-2020 xFORMAL, 2021-2025).
2020-2024, Escritura cotidiana. Alfabetización, contacto cultural y transformación social en Hispania Citerior entre la conquista romana y el final de la Antigüedad (EsCo), R+D+I Spanish Plan.
2020-2023, Self-Learning Atlas of Ancient European CulTures (SELECT), 2020-1-IT02-KA201-079057, KA2 – Cooperation for innovation and the exchange of good practices, KA201 – Strategic Partnerships for school education. https://www.selecteplus.eu/
2021-2025, Informal and Non-Formal E-Learning for Cultural Heritage (xFORMAL). H2020-MSCA-RISE-2020 (Marie Skłodowska-Curie Research and Innovation Staff Exchange).
2015-2019/2020, Ancient European Languages and Writings COST [IS1407 ES], http://aelaw.unizar.es/
Hesperia, Banco de datos de lenguas paleohispánicas http://hesperia.ucm.es/
A research stay for 4 months is proposed at the Museum of Zaragoza. The Zaragoza Museum is the most important museum institution in the Community of Aragon with regard to epigraphic collections in both Latin and Paleo-European languages and it stands out for its exceptional inscriptions on bronze in the language of Celtiberian. Among the museum staff there are specialized researchers and it offers laboratories and an excellent specialized library. The fellow will be able to make use of these valuable resources.
Trainings to enhance career opportunities
Fundraising (grants, projects)
Building collaborative networks
Communication to the civil society and public engagement
(through informal and technological means)
The core research interest of our team is considering ancient inscriptions altogether, irrespectively of the language in which they are written (Latin, Greek, Phoenician, Palaeo-European languages), not only as a source of historical and linguistic information, but also as an essential witness of ancient literacy and as a particular social media especially in the case of public inscriptions aiming at being publicly displayed. Our team is also committed to the public dissemination in high schools and among the citizenship of this important part of the European cultural heritage constituted by ancient languages and literacy.