MAT/ Materials Science and Technology
MEN/ Materials for Energy and Environment
NANOMATERIALS SYNTHESIS; NOVEL CATALYSTS; ENERGY; ENVIRONMENT; SECURITY; PHOTOCATALYSIS; SOLAR CELLS AND SENSORS; ADVANCED MICROSCOPY ANALYSIS; ENERGY HARVESTING AND STORAGE; PEROVSKITE SOLAR CELLS.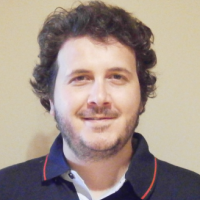 EMILIO J. JUAREZ-PEREZ
Supervisor
Dr. Emilio J. Juarez-Perez (EJ-JP) is a Chemical Eng. and PhD Chemistry awarded Outstanding from UAB-Barcelona. Currently, he is ARAID Researcher in the Instituto de Nanociencia y Materiales de Aragon (INMA).  His research interest is focused on the exploration of hybrid perovskite materials for optoelectronic applications, its chemical synthesis, chemical and physical characterization, device engineering, film deposition, preparation and optimization of new configuration layer stacks for large scale production focused in energy harvesting and storage.
EJ-JP has co-authored 65 publications in ISI high impact journals as Nat. Energy (2), Nat. Commn. (2), Chem. Soc. Rev (1), Science (1), Energ. Environ. Sci. (1), Adv. Mat. (2) among others. EJ-JP has participated in 63 conferences and workshops including 7 invited lectures emphasizing two recent conferences in China the Nanjing Tech University and GMI (Shanghai University). He is coauthor of one patent (submitted) and coeditor of the book "Hybrid Perovskite Solar Cells. The Genesis and Early Developments, 2009-2014". EJJ-P was awarded as Young B KAKENHI Principal Investigator fellow from the Japan Society for the Promotion of Science. Recently, he was selected co-PI of the EASI-project in the framework of RETOS-2020.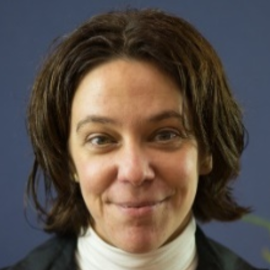 MARÍA BERNECHEA NAVARRO
Co-Supervisor
Dr. María Bernechea is permanent senior researcher (ARAID) at Instituto de Nanociencia y Materiales de Aragon (INMA). She obtained her PhD (Cum laude) in chemistry with European mention in 2006. Her research interests focus on the development of nanomaterials for clean energy (solar cells, electrochemical storage systems, and photocatalysis). Since 2017 she is principal investigator of 3 national projects, one in collaboration of a company, and 1 European project (also coordinator). Her work has given rise to several presentations in conferences (3 plenary), the publication of more than 35 articles in Q1 international journals (among them 3 Nature family papers), 2 patents. Projects: PID2019-107893RB-I00, PCI2019-103637, LMP35_18. Patents: US9349888-B2, EP2837038-B1, US10396231-B2. Publications: https://goo.gl/3Eigrm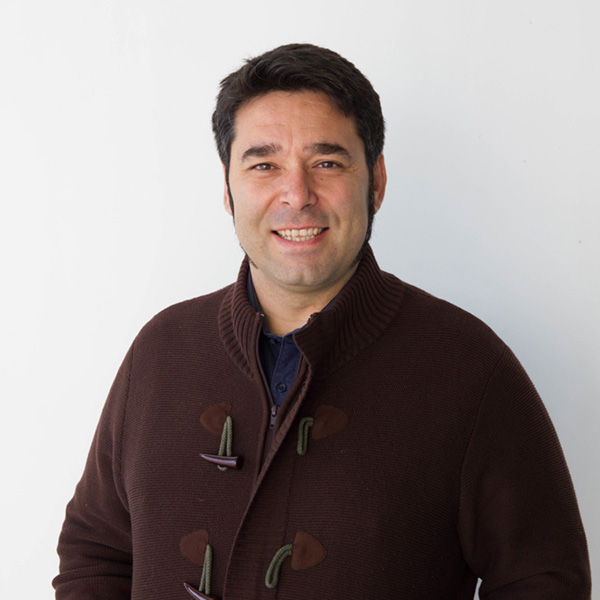 DR. ALEJANDRO DEL AMO
Co-Supervisor
Alejandro del Amo has a PhD in renewable energies and energy efficiency from the University of Zaragoza, where he first developed the second generation hybrid solar panel.  He is the founder and CEO of Abora Energy S.L. and expert in solar installations. He has designed and implemented several hybrid solar collector manufacturing lines and develops unique solar projects such as: solar cooling, solar trackers, cogeneration and solar trigeneration, parabolic trough concentrators, audits in existing facilities, etc. He has publications in international magazines and books, thematic conferences and research on European projects.  He has additional knowledge in bioclimatic architecture, wind, geothermal, air conditioning and efficient installations and Solid Works management, TRNSYS simulations, design Builder. He is the inventor and applicant of the patent ES 2444990 B1 (concession date 05/07/2015) on hybrid solar panels with TIC and inventor of the patent recently filed into 'Oficina Española de Patentes y Marcas' with the application number P201930007. Alejandro has received more than 30 awards, among them the MIT award for the 35 major innovators under 35 years old, and acknowledged by Forbes among the 100 most creative Spanish persons in the world.
The "Nanoporous Films and Particles" (NFP) research group is led by Prof. Jesús Santamaría and located at the Instituto de Nanociencia y Materiales de Aragón (INMA), which is part of Universidad de Zaragoza and the Spanish Research Council (CSIC). INMA is a multidisciplinary research center devoted to Nanoscience, Nanotechnology and Advanced Functional Materials.
The activities of the NFP group focus on four research area: 1) Nanomaterials synthesis, 2) Nanomaterials for energy, environment and security, 3) Novel catalysts and contactors and 4) Nanomedicine. There are strong links and interactions among researchers involved in the different areas. In the last 5 years, the group has led more than 20 research projects (3 European projects) leading to the signature of 5 patents (one in exploitation), the publication of 241 articles in high impact indexed journals, and the participation in 243 conferences (154 international).
The group has delivered 146 oral presentations (47 invited) and has organized 3 international conferences. 19 doctoral theses have been defended (with maximum qualification) 10 final degree theses and 23 final master theses, all of them with very high qualifications.
INMA hosts the National Advanced Microscopy Laboratory (http://lma.unizar.es/) a facility with several advanced instruments, including two UHRTEM Titan microscopes with sub-angstrom resolution) and state-of-the-art characterization facilities (XRD, SEM, AFM, XPS, etc.).
The supervisors collaborate with several national and international research groups and companies such as Abora Solar SL (https://abora-solar.com/en/), Dr. M. Pilar Lobera from NFP group, Prof. Adelio Mendes Research Team from Oporto University and Prof. Iván Mora-Sero (GAS research group ) from Universitat Jaume I de Castelló, among others. Moreover, NFP group also have several collaborations demonstrated by the participation in a great number of national and international projects, the signature of several private contacts, and the activities organized in the framework of the Nanotechnology SAMCA chair.
A research secondment for 6 months is offered at Abora Energy under Dr. Alejandro del Amo supervision. The postdoctoral researcher will have the opportunity of working in an industrial environment and transfer the results obtained in research laboratories to such environment with access to the manufacturing line and test bench with control and data acquisition systems. There tests to the solar panels are carried out on: performance, stagnation and others. Moreover, he/she will learn additional management skills, build partnerships, enhance professional opportunities.
Building collaborative networks
Fundraising (grants, projects)
Supervision of students and researchers
Technical training in the use of equipment
(e.g. TEM microscopy)
The research line that the postdoctoral researcher would work on is 2) Nanomaterials for energy, environment and security, that focuses on the development of nanomaterials for different applications: catalysis, photocatalysis, solar cells, sensors, etc. The incoming researcher will have access to laboratory space, standard laboratory facilities, advanced nanomaterial synthesis facilities and characterization techniques.