CAA/ Agricultural and Agri-food sciences
ALI / Food Science and Technology
FOOD TECHNOLOGY; PRESERVATION; PLANT BASED PRODUCTS; PULSED ELECTRIC FIELDS; FRUIT JUICES; EDIBLE COATINGS; SHELF-LIFE EXTENSION; NON-THERMAL FOOD PROCESSING; ORGANOLEPTIC & NUTRITIONAL PROPERTIES; VALORIZATION OF BY-PRODUCTS; PILOT PLANT TRIALS
PROF. ROBERT SOLIVA
Supervisor
Robert Soliva (Researcher ID: C-9673-2011) is PhD in Food Engineering. His main research activity focuses on the study of processing technologies for obtaining of minimally processed shelf-stable foods with high nutritional and bioactive value. He has also actively participated in the development of nonthermal technologies for the preservation and promotion of health-related composition of plantbased foods, including fresh-cut fruit and juices. He has supervised 9 PhD theses. He has been principal investigator in 4 Spanish National Plan R&D projects, and he has actively participated in several EU and international projects. The results of his activity have been disseminated through 140 articles in SCI journals, 34 book chapters and more than 150 conference communications (including 25 invited lectures). Transfer activities to the industrial sector are also relevant through collaborative projects. He is currently responsible for the scientific-technical service of food processing assays at pilot plant scale.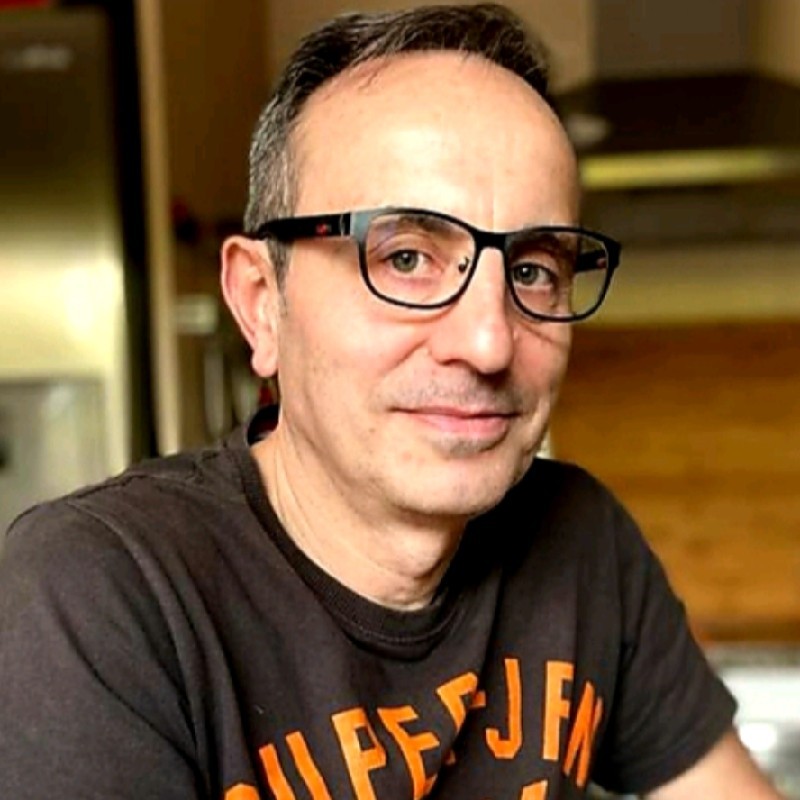 JAUME PALAU CLIVILLE
Co-Supervisor
Jaume Palau Clivillé is R&D manager and technical director of ARGAL, S.A., a company dedicated to the production and commercialisation of meat and convenience products during the past century. As R&D director, he has an extensive experience in developing applied research within industrial projects, most of them funded by CDTI, the public funding body in Spain. Most of these projects are related with the formulation of healthier meat and convenience food products and with strategies to encapsulate, coat or separate different ingredients in food formulations.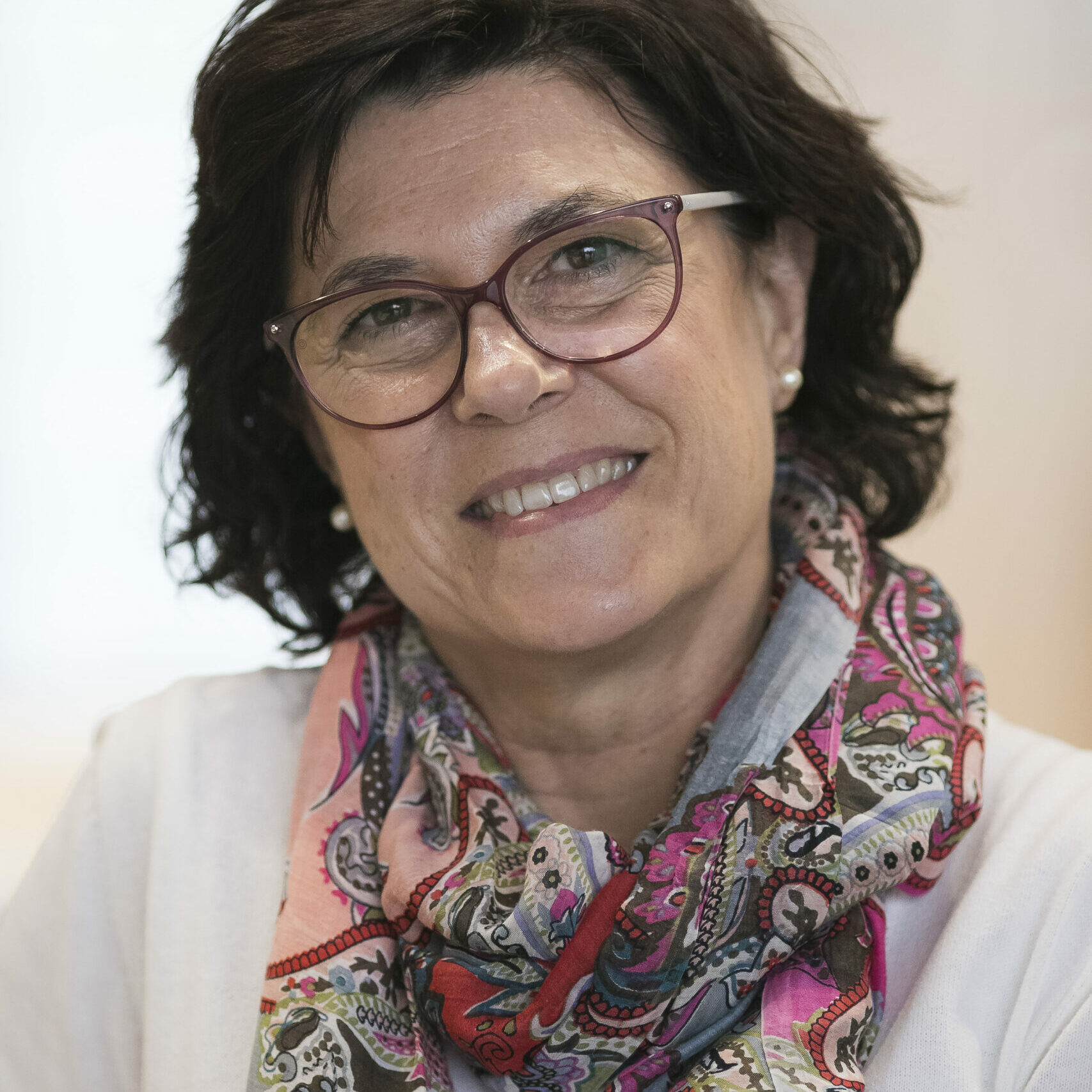 PROF. OLGA MARTÍN BELLOSO
Co-Supervisor
Olga Martín-Belloso is Professor of Food Science and Technology at University of Lleida, Spain, and Head of the research unit Novel Technologies for Food Processing.  Her research interests are focussed on the development of ready-to-eat, safe and healthy products by combining the already existing processing technologies with novel techniques. She has authored more than 300 research papers in SCI Journals, several books, book chapters and patents with an H-index of 68 (WoS). She belongs to the editorial board of recognized Journals and is editor of some of them and has been invited as speaker in numerous international meetings and courses. She has been recipient of the 2008 ICREA Academia Award, 2015 IFT Fellow, 2016 IUFoST Fellow and the 2018 Narcís Monturiol medal.  She is the President of EFFoST, Vice-President of the International Society of Food Engineering, member of the executive committee of the Nonthermal Processing Division of IFT and the Ambassador in Spain of GHI, among others.
The Research Group on New Food Processing Technologies at the University of Lleida is currently leading the Consolidated Research Group of the Generalitat de Catalunya on Innovative Technologies for Obtaining Ingredients and Food Products. The team of researchers is made up of a multidisciplinary group with experts in food science and technology, food engineering, nutrition and biotechnology. The aim of the research group is the development of minimal processing techniques, especially nonthermal ones, in order to obtain shelf-stable foods with fresh-like characteristics. As well, the group is also researching the implementation of new techniques and processes for the valorization of residues and by-products from the food industry. The research led by the group has a marked industrial participation, a sign of the applied orientation of the conducted research. For more than two decades, the group has led research to implement different technological innovations for the preservation of food products of plant origin, while preserving most of their organoleptic and nutritional characteristics. Some examples of this activity include the launch of new technologies such as high intensity pulsed electric fields for the preservation of fruit juices, or the application of light and edible coatings for extending the shelf-life of minimally processed plant-based food products.
Main ongoing research projects:
Improvement of dietary fiber properties from unconventional sources through the application of innovative technologies for obtaining novel food ingredients (TECHINFIB). Ministerio de Economía y Competitividad (Proyectos de I+D+i, del programa estatal de investigación, desarrollo e innovación orientada a los retos de la sociedad, RTI2018-095560-B-I00); 2019-2021. PIs: Pedro Elez Martínez, Robert Soliva Fortuny.
Improvement of technological and nutritional properties of foods using gels and emulsions based on non-purified carbohydrates obtained from alternative sources (CARBOTECH). Ministerio de Economía y Competitividad (Proyectos de I+D+i, del programa estatal de investigación, desarrollo e innovación orientada a los retos de la sociedad, RTI2018-095560-B-I00); 2019-2022. PI: Olga Martín-Belloso.
Technological alliance to complete the forest and agroindustrial production cycle (REDVALUE).: European Union Interreg SUDOE (SOE 1/ P/ E0 123); 2016-2019; PIs: Olga Martín Belloso.
Innovative strategies for the development of funcional plant-based foods by applying non-thermal technologies; Ministerio de Economía y Competitividad (AGL2013-44851-R); 2014-2016; PIs: Robert Soliva Fortuny, Pedro Elez Martínez.
Design of novel high-quality plant-based derived products by applying advanced processing technologies in sustainable processes. Universidad de Lleida. Programa UdL – Impuls, 2017-2020. PI: Olga Martín Belloso.
Argal Alimentación S.A., Spain
University of Salerno, Italy
A secondment for 6 months is offered at the company Argal Alimentación S.A. to make use of their food processing pilot plant and to evaluate effect of processing on food matrices as well as the interactions with its composition. During this time, his/her activity will be combined between the company and the University, where the food products processed at the pilot plant will be later tested and fully characterized. The collaboration with Argal will bring additional benefits to the researcher, such as understanding research at the industrial context, learning new approaches for problem solving, acquiring and practicing new skills, access to real industrial data, building partnerships and working with multidisciplinary teams.
Building collaborative networks