EYA/ Economy and its applications
HEALTH ECONOMICS; HEALTH CARE COST ANALYSIS; STATISTICAL ANALYSIS AND MODELLING; INFORMATICS MODELS OF ECONOMIC EVALUATION; CHRONIC DISEASES; INFECTIOUS DISEASES; ANTIBIOTICS; ANTIMICROBIAL RESISTANCE; EPIDEMIOLOGY; LIFE CYCLE MODELS.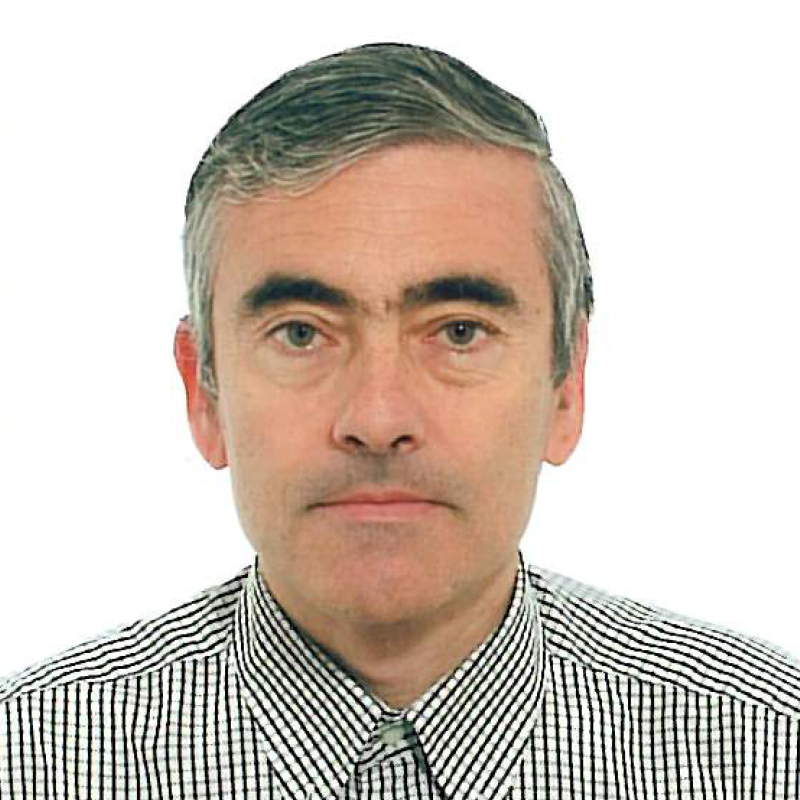 PROF. FERNANDO ANTOÑANZAS
Supervisor
Fernando Antoñanzas (PhD Economics Univ. Autónoma of Madrid 1983, Master of Arts, The University of Chicago 1985), is professor of Applied Economics at the University of La Rioja (Spain). He has participated in several post-graduate programmes of different universities related to Health Economics. His research activities have been in quantitative economics applied to health sector; he has published more than 150 peer reviewed papers on health economics. He has also participated in 7 EU funded projects during the last 20 years. He was president of the Spanish Health Economics Association for two years during the nineties. He has participated in the organization of several international and national congresses of health economics and has been member of their scientific and management committees. He belongs to the editorial committee of 6 scientific journals.  He has an extended network of other researchers in the field of health economics in EU countries as well as in the Americas. He is member of the EU Health Scientific Panel for the Framework Program Horizon 2020, of the General Direction of Research and Innovation.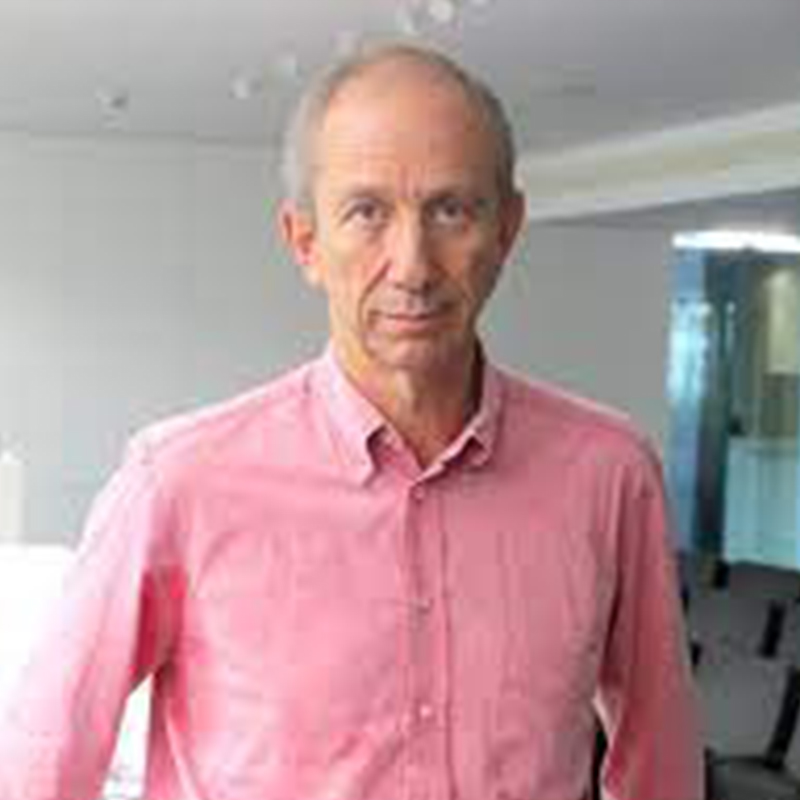 DR. JAVIER MAR MEDINA
Co-Supervisor
Dr Javier Mar is head of the Hospital Alto Deba (Guipúzcoa) for 30 years. He has a vast experience in directing doctoral thesis and in developing analytical models to quantify the health outcomes of different technologies as well as in different programming techniques to run the calculations. Dr Mar research group has over 140 publications in the area of the economic evaluation of health technologies as well as leading European, national and regional projects. His background is in epidemiology and his research line is the economic evaluation of clinical decisions both diagnostic and therapeutic. His latest publications deal with the epidemiology and economic evaluation in neurological and chronic diseases. He is specialized on the developing and applying population models built with discrete event simulation (DES) and Markov models to calculate cost-effectiveness analysis and budget impact analysis of health programs. His group has applied this approach to thrombolysis for stroke, use of hyaluronic acid in knee osteoarthritis, Alzheimer's disease, breast cancer screening, hepatitis C, obesity and bariatric surgery. During the last three years we have developed a new research line addressing the evaluation of health care integrated programs by applying statistical analysis and modelling.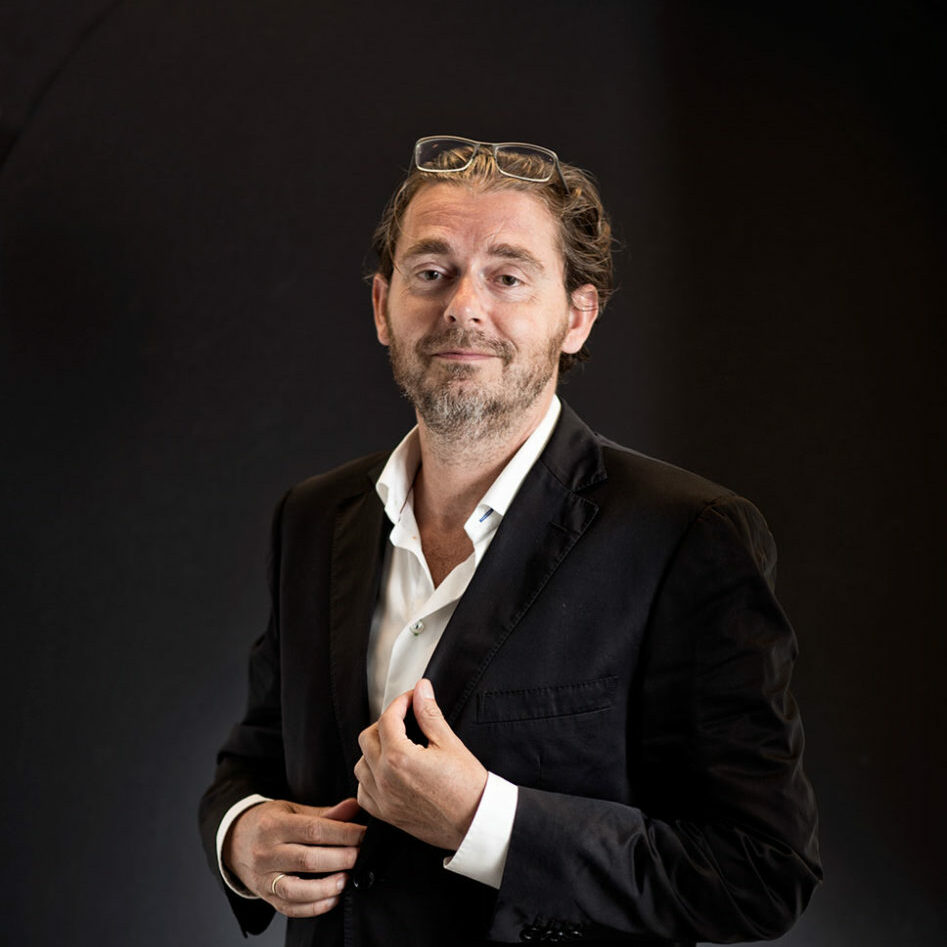 PROF. MAARTEN J. POSTMA
Co-Supervisor
Prof. Maarten J. Postma is Professor of Global Health Economics and Pharmacoeconomics at UMCG and the University of Groningen. He holds positions at the faculties of Medical Sciences, Science & Engineering and Economics & Business. He also holds the position of Professor of Pharmacoeconomics at two universities in Indonesia (Surabaya and Bandung). He has vast experience in health economic issues in infectious diseases control and is a member of the Joint Committee of Vaccination & Immunization (London). He performs projects with public parties (various WHO-projects) as well as with private (notably, pharma). Previously, he advised the Dutch government on reimbursement of new drugs (as member of the Drugs Committee) and vaccines (as member of the Dutch Health Council). He has been involved in several EU projects, covering the health economics (for example, VALUE-Dx, VITAL, RESCUE, GENECURE, Fresh Air and IMPROVED).
He is director of the research institute Science in Healthy Aging & Health Care (SHARE) that encompasses various faculties, inclusive Medical Sciences and Economics & Business (150 Principal Investigators and 300 PhDs). His team comprises various specialists in the areas of infectious diseases control, antibiotics use and health economics. He currently has research projects in The Netherlands, Belgium, Germany, Indonesia, the USA, the UK, Vietnam, the Kyrgiz Republic, Serbia and Sweden. He is a very experienced teacher and lecturer. He published almost 600 peer-reviewed papers and his hindex is 60 based on Google Scholar.
The Health Economics Research Group (ECOSALUD) is one of the research groups of the University of La Rioja (Spain). Its academic activity is developed in the Business School at the University of La Rioja, participating in the PhD Program in Business Administration at the University of La Rioja. The research group also collaborates in other scientific forums and professional bodies such as the Spanish Health Economics Association. It has more than 20 years of experience, it has 7 members (one full professor, 4 associated professors, one contract project researcher and one research fellow). The group has an extended network of collaborators in several EU universities, it has also developed 7 EU funded projects and 5 national ones, as well as more than 20 applied research projects (OTRI contracts) with private firms in Spain as well as in another countries.
Numerous European projects:
Project title: The value of diagnostics to cambat antimicrobial resistance by optimising antibiotic use (Value-Dx). Comisión Europea: Innovative Medicines Initiative (IMI):  DLV-820755. 48 months, April 2019- March 2023. Principal researcher: Herman Goosens (Univ of Amberes).
Project title: Building a tool to evaluate and improve health investments in screening and diagnosis of disease. Grant agreement number 223533 HealthF2-2009-223533 (FP7-Health-2007-B), 24 months, Feb 2009- Feb.2011. Principal researcher: Lieven Annemans (Univ Gent)
Project title: EURO-NHEED (European Network of Health Economic Evaluation Databases). QLG7-CT-2002-02379 Comisión Europea: 36 months, Jan. 2003- Dec.2005. Principal researcher: G de Pouvourville (Univ de Paris)
Project title: European Network on mehodology and Application of Economic Evaluation Techniques (EUROMET). Principal researcher:PRINCIPAL: J- Matthias Graf Von Der Schulenburg (Univ of Hannover), 36 months: 1998-2000
Project title: NEVALAT: European Commission, 36 months, Jan. 2000-Jan 2003. Principal researcher: Joan Rovira (Univ. Central de Barcelona).
Project title: Rationing of medical services in Europe: an empirical study. European Commission Research Directorate General, contrac num. QLG6-1999-00554. 36 months, March 2000-Mar 2003.          Principal researcher: M. Graf von der Schulenburg (Univ. Hannover)
Project title: European network on methodology and application of economic evaluation techniques. Biomed, no. BMH4-CT96-1666, 24 months, 1997/8. Principal researcher: M. Graf von der Schulenburg (Univ. Hannover)
Pfizer SLU, Alcobendas Spain
University Medical Center Groningen (UMCG), The Netherlands
Hospital Alto Deba – Osakidetza, Guipúzcoa, Basque Country, Spain.
A secondment for 4 months will be offered at Pfizer SLU to work together with Dr. Rejas, who is Health Economics and Outcomes Research Manager at the Department of Corporate Affairs and Market Access Unit in Pfizer, S.L.U (Madrid, Spain. He counts with more than 200 publications and 30 years of research and work experience in different positions (clinical research associate, clinical research manager, statistician, associate medical doctor, product manager,…). Thanks to this secondment the fellow will acquire skills and amplify knowledge on health technology analysis carried out for specific economic evaluation in therapeutic fields of interest for the company.
Additional research secondments will be possible at the University Medical Center Groningen and at the Hospital Alto Deba. Through these secondments, the fellow gain experience in modelling techniques and will also have the opportunity to build networks with other outstanding researchers.
Building collaborative networks
Fundraising (grants, projects)
Communication to the civil society and public engagement
Business skills and Leadership
Specific skills:
developing analytical and empirical models of health economics.
Currently, given the participation of the research group in a EU funded project on antibiotics consumption, the postdoc candidate would collaborate in the analysis of the ecological consequences of the antibiotic prescription (antimicrobial resistance) as well as in the societal costs.
As the utilization of modelling techniques as well as computer programing is useful for other areas, the researcher's career development plan could also be extended to other fields, such as agriculture (where the principal investigator has also some experience) and to life cycle models that are currently used to better inform some of the health care decisions, as it is the case of the antibiotic resistances and new antibiotic management (again, an area where the principal investigator has experience through his participation in EU funded projects).